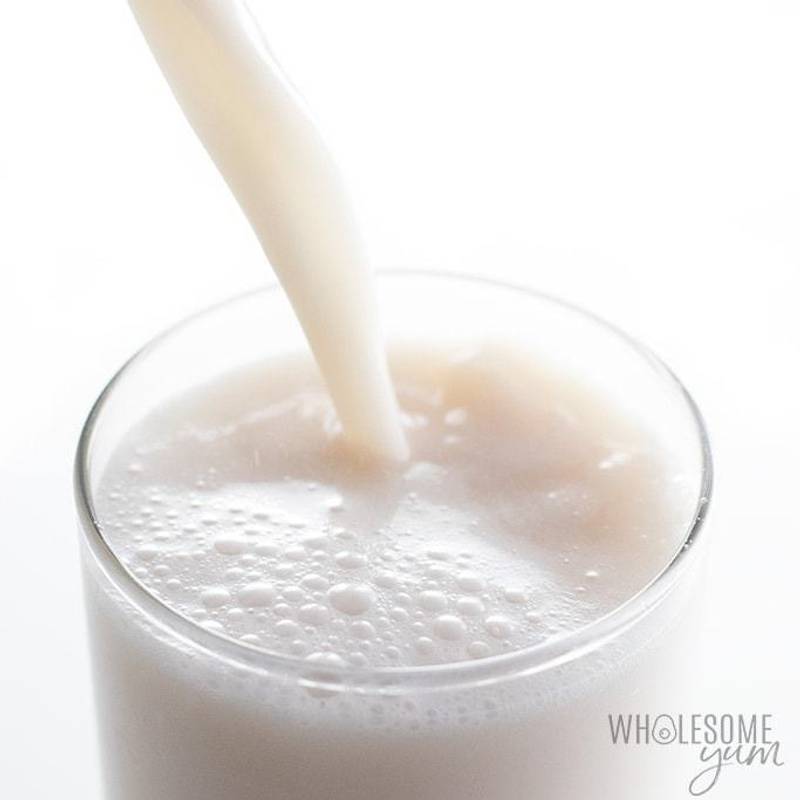 Paleo Whole30 Unsweetened Vanilla Almond Milk (Keto Recipe Analysis)
See how to make almond milk at home - it takes just 5 minutes and 3 common ingredients! This easy unsweetened vanilla almond milkis whole30 approved, paleo, keto, low carb, vegan, and 100% natural.
Full recipe at www.wholesomeyum.com
Compliance
Based on the Keto way of eating preset. View more Keto recipes.
Daily Limits
net carbs
3.4g of 15g (22%)
Daily Goals
total fat
18g of 100g (18%)
Ingredients
keyboard_arrow_down
1/4 cup Almonds ((unsalted; or other nuts, seeds, or nut butter - see post above))
0.25 cup (36g) Nuts, Almonds

Daily Limits
net carbs
3.2g of 15g (22%)
Daily Goals
total fat
18g of 100g (18%)
keyboard_arrow_down
2 cup Water ((or as needed))
2 cup (474g) Beverages, Water, Tap, Drinking

keyboard_arrow_down
1/4 tsp Vanilla extract ((or more to taste))
0.25 tsp (1.1g) Vanilla Extract

Daily Limits
net carbs
0.13g of 15g (1%)
Daily Goals
total fat
0.00063g of 100g (0%)
keyboard_arrow_down
1 Pinch Sea salt ((optional))
0.5 g (0.5g) Salt, Table