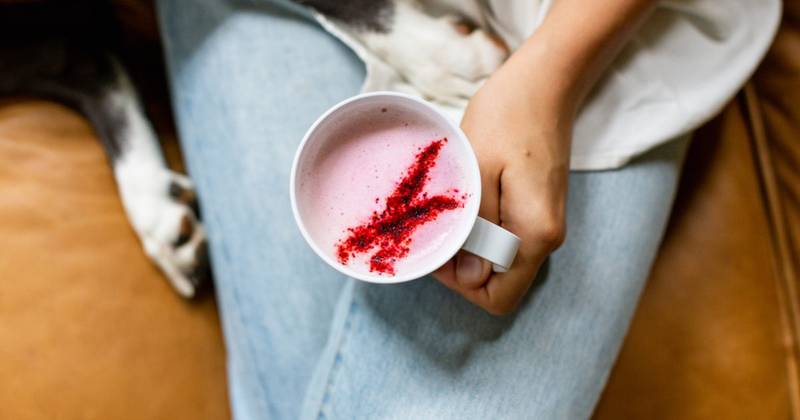 Get Cozy With This Superfood Latte (Keto Recipe Analysis)
As the weather cools down and we spend more time indoors, it's more important than ever to prioritize healthy habits. Keep illness at bay with these warm, comforting wellness drinks, loaded with healing beetroot, ginger, and cardamom.
Full recipe at theinspiredhome.com
Compliance
Based on the Keto way of eating preset. View more Keto recipes.
Daily Limits
net carbs
23g of 15g (154%)
Daily Goals
total fat
0.04g of 100g (0%)
Ingredients
keyboard_arrow_down
2 tbsp beetroot powder
2 tbsp (15g) Organic Beetroot Powder

Daily Limits
net carbs
10g of 15g (67%)
Ingredients
ORGANIC BEETROOT, CARROT, KALE AND SPINACH.
May not be a complete representation of the selected category.
keyboard_arrow_down
1 tbsp coconut sugar
1 tbsp (13g) Sugars, Granulated

Daily Limits
net carbs
13g of 15g (84%)
keyboard_arrow_down
1/4 tsp ground cardamom
0.25 tsp (0.7g) Ground Cardamom

keyboard_arrow_down
1/2 tsp ground ginger
0.5 tsp (0.9g) Spices, Ginger, Ground

Daily Limits
net carbs
0.52g of 15g (3%)
Daily Goals
total fat
0.04g of 100g (0%)