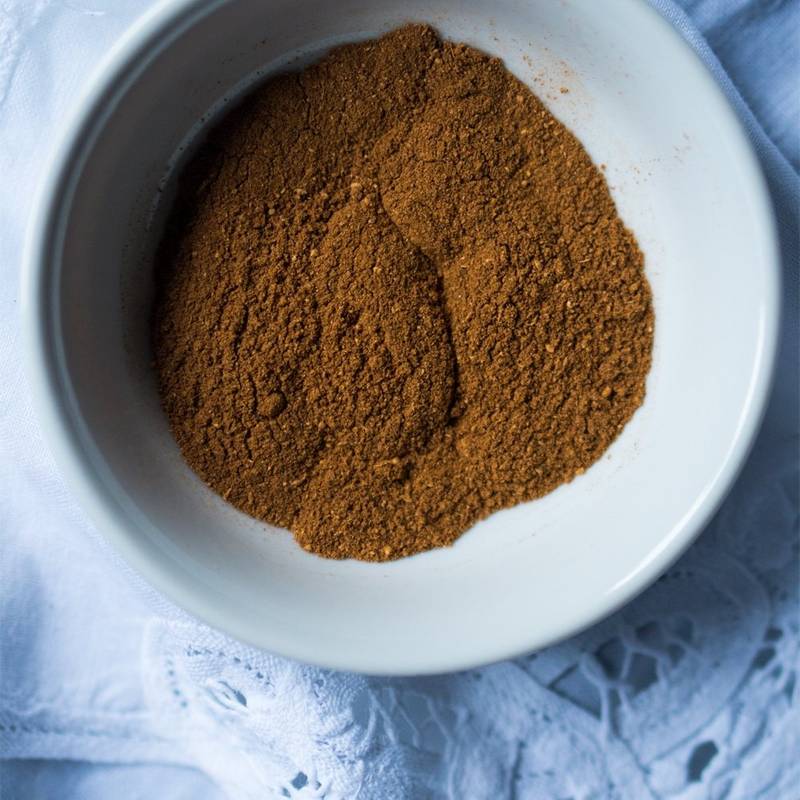 Homemade Pumpkin Pie Spice Mix 🎃 (Keto Recipe Analysis)
Homemade pumpkin pie spice mix is always suuuper fragrant, and the absolute best. Plus, you're likely to have all the spices already in your cupboard!
Full recipe at www.gnom-gnom.com
Compliance
Based on the Keto way of eating preset. View more Keto recipes.
Daily Limits
net carbs
5.2g of 15g (34%)
Daily Goals
total fat
1.2g of 100g (1%)
Ingredients
keyboard_arrow_down
2 teaspoons ground cinnamon
2 tsp (5.2g) Spices, Cinnamon, Ground

Daily Limits
net carbs
2.9g of 15g (19%)
Daily Goals
total fat
0.13g of 100g (0%)
keyboard_arrow_down
1/2 teaspoon freshly grated nutmeg
0.5 tsp (1.1g) Spices, Nutmeg, Ground

Daily Limits
net carbs
0.63g of 15g (4%)
Daily Goals
total fat
0.8g of 100g (1%)
keyboard_arrow_down
1/2 teaspoon ground ginger
0.5 tsp (0.9g) Spices, Ginger, Ground

Daily Goals
total fat
0.08g of 100g (0%)
keyboard_arrow_down
1/4 teaspoon ground allspice
0.25 tsp (0.47g) Spices, Allspice, Ground

Daily Limits
net carbs
0.48g of 15g (3%)
Daily Goals
total fat
0.08g of 100g (0%)
keyboard_arrow_down
1/8 teaspoon ground cloves
0.13 tsp (0.26g) Spices, Cloves, Ground

Daily Limits
net carbs
0.17g of 15g (1%)
Daily Goals
total fat
0.07g of 100g (0%)