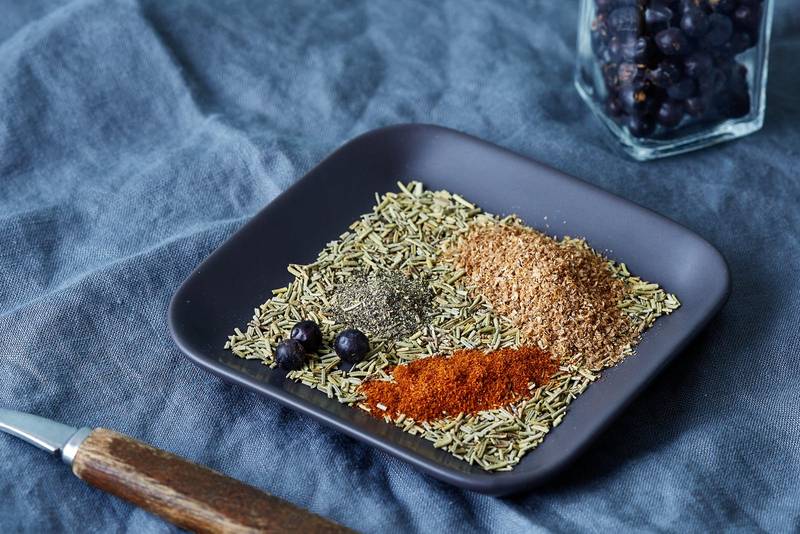 Game seasoning (Vegan Recipe Analysis)
Are you game for a subtle but distinctive blend of seasoning? Ready for the wild side of dinner? Hints of juniper and a punch of coriander team up with rosemary to take you (and your dinner) to new levels of deliciousness.
Full recipe at www.dietdoctor.com
Ingredients
keyboard_arrow_down
2 tbsp dried rosemary
2 tbsp (7.2g) Spices, Rosemary, Dried

keyboard_arrow_down
1 tbsp coriander seed
1 tbsp (5.4g) Spices, Coriander Seed

keyboard_arrow_down
1/2 tbsp ground black pepper
0.5 tbsp (3.4g) Spices, Pepper, Black

keyboard_arrow_down
1 tbsp paprika powder
1 tbsp (6.9g) Spices, Paprika

keyboard_arrow_down
1 tsp dried juniper berries
1 tsp (4.9ml) Juniper Berry

Ingredients
PURIFIED CARBONATED WATER, PURE CANE SUGAR, NATURAL FLAVOR, PHOSPHORIC ACID.
May not be a complete representation of the selected category.