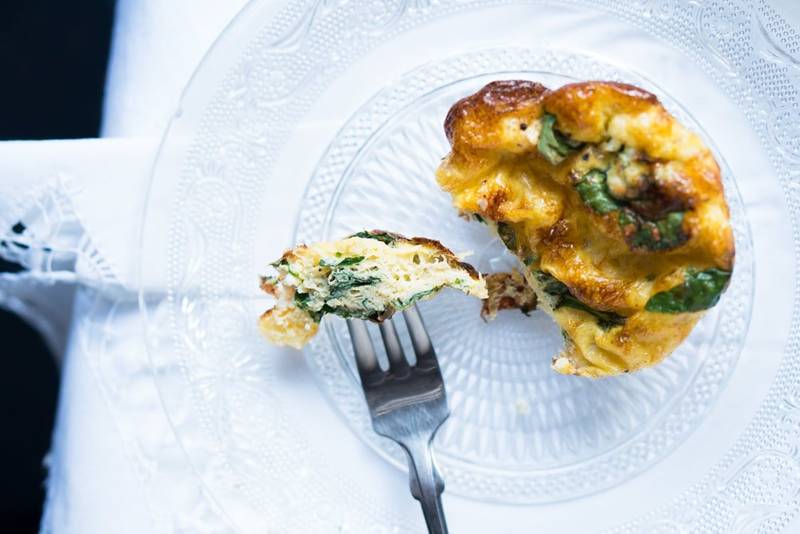 Keto Breakfast Egg Soufflé Cups (Nightshade-Free Recipe Analysis)
Think of these gluten free, paleo & keto egg soufflé cups as the ideal breakfast-to-go. Make a batch and you've got yourself one heck of a breakfast for the following days.
Full recipe at www.gnom-gnom.com
Ingredients
keyboard_arrow_down
5 eggs
5 medium (220g) Egg, Whole, Raw, Fresh

keyboard_arrow_down
2 tablespoons almond milk
2 tbsp (33g) Beverages, Almond Milk, Unsweetened, Shelf Stable

keyboard_arrow_down
2 tablespoons ricotta cheese
2 tbsp (31g) Cheese, Ricotta, Whole Milk

keyboard_arrow_down
1/2 teaspoon freshly grated nutmeg
0.5 tsp (1.1g) Spices, Nutmeg, Ground

keyboard_arrow_down
1/4 to 1/2 teaspoon kosher salt (to taste)
0.5 tsp (0.5g) Kosher Salt

Ingredients
NATURAL SICILIAN MEDITERRANEAN SEA SALT.
May not be a complete representation of the selected category.
keyboard_arrow_down
1/4 tsp freshly ground black pepper (to taste)
0.25 tsp (0.57g) Spices, Pepper, Black

keyboard_arrow_down
1 cup loosely packed baby spinach (roughly chopped)
1 cup (30g) Spinach, Raw

keyboard_arrow_down
1/4 cup feta cheese (crumbled)
0.25 cup (38g) Cheese, Feta

keyboard_arrow_down
2 tablespoons freshly grated parmesan cheese
2 tbsp (10g) Cheese, Parmesan, Shredded