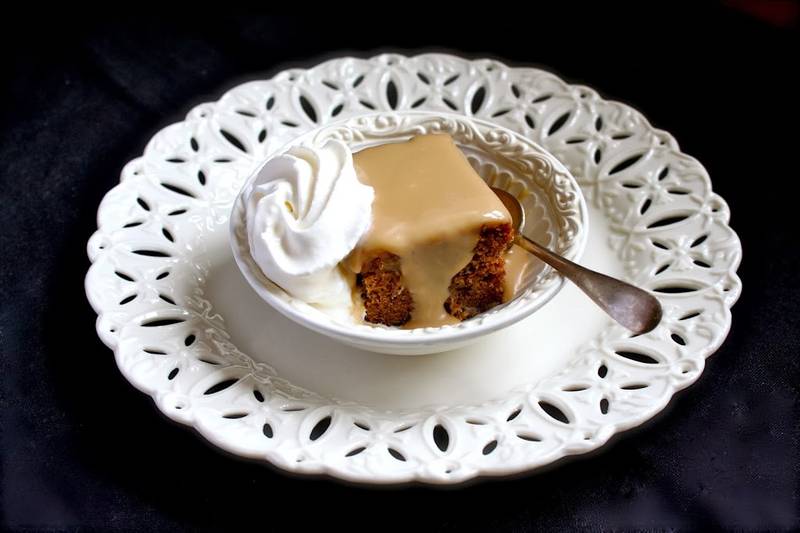 Sticky Toffee Pudding--Heaven on a Plate! (Nightshade-Free Recipe Analysis)
One of the best desserts ever invented. If you don't believe me, give it a try and tell me I'm wrong.
Full recipe at www.christinascucina.com
Ingredients
keyboard_arrow_down
1/2 cup (4 ounces) unsalted butter, room temperature
4 ounces (113g) Butter, Without Salt

keyboard_arrow_down
4 large eggs
4 large (200g) Egg, Whole, Raw, Fresh

keyboard_arrow_down
1 teaspoon baking soda
1 tsp (4.6g) Leavening Agents, Baking Soda

keyboard_arrow_down
1/2 tsp baking powder
0.5 tsp (2.5g) Leavening Agents, Baking Powder, Low-sodium

keyboard_arrow_down
8 ounces dates, finely chopped (about 1 1/4 cups packed)
8 ounces (227g) Date Lady, Dates

Ingredients
DATES.
May not be a complete representation of the selected category.
keyboard_arrow_down
1 cup packed (6 ounces) golden brown sugar
6 ounces (170g) Sugars, Brown

keyboard_arrow_down
2 tablespoons instant coffee granules
2 tbsp (11g) Beverages, Coffee, Instant, With Chicory

keyboard_arrow_down
1 3/4 cups (8 ounces) flour
8 ounces (227g) Wheat Flour, White, All-purpose, Enriched, Bleached

keyboard_arrow_down
1 cup (8 ounces) boiling water
8 ounces (227g) Beverages, Water, Tap, Drinking

keyboard_arrow_down
optional - 1 tbsp Drambuie liqueur
1 tbsp (14g) Alcoholic Beverage, Distilled, All (gin, Rum, Vodka, Whiskey) 80 Proof

keyboard_arrow_down
1 cup, packed (6 ounces) dark brown sugar
6 ounces (170g) Sugars, Brown

keyboard_arrow_down
2 cups (16 ounces) whipping cream
16 ounces (454g) Cream, Fluid, Light Whipping

keyboard_arrow_down
1/4 cup (2 ounces) unsalted butter
2 ounces (57g) Butter, Without Salt