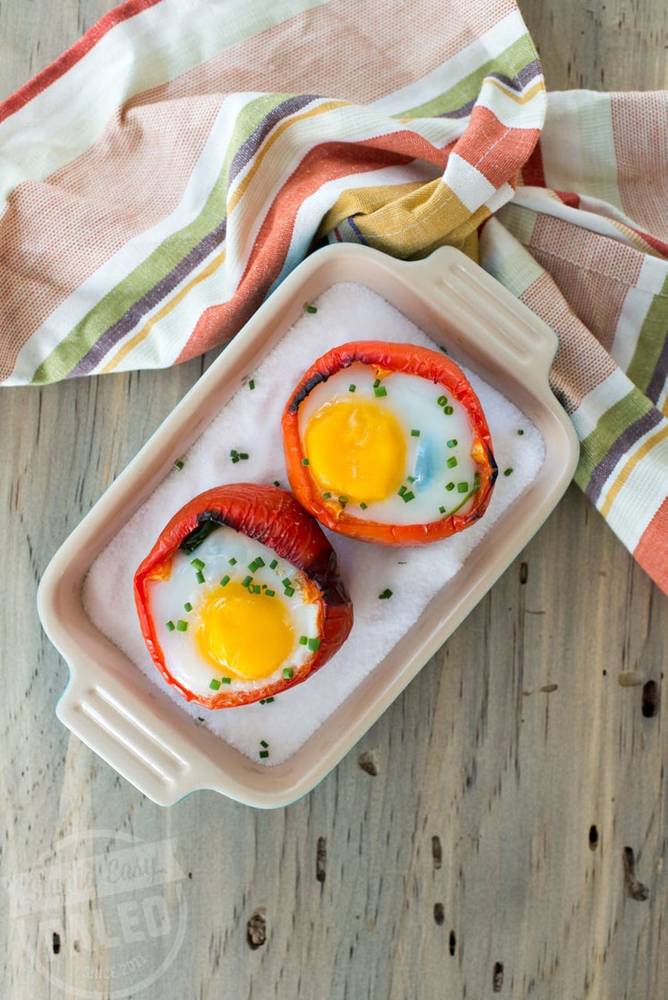 Breakfast Stuffed Peppers (Paleo, Low Carb, Gluten-Free) (Gluten-Free Recipe Analysis)
Make these Breakfast Stuffed Peppersfor a delicious way to start your day! Paleo and Whole30-friendly. These can be made and frozen ahead of time for a convenient work day breakfast. Learn how!
Full recipe at www.stephgaudreau.com
Ingredients
keyboard_arrow_down
4 red bell peppers (any color bell pepper works)
4 PIECES (38g) Tri Color Bell Peppers

Ingredients
BELL PEPPERS.
May not be a complete representation of the selected category.
keyboard_arrow_down
16 oz spinach (chopped, frozen)
16 oz (454g) Spinach, Raw

keyboard_arrow_down
4 eggs (large)
4 large (200g) Egg, Whole, Raw, Fresh

keyboard_arrow_down
1/4 tsp Sea salt
0.25 tsp (1.5g) Salt, Table

keyboard_arrow_down
1/4 tsp pepper (to taste)
0.25 tsp (0.57g) Spices, Pepper, Black