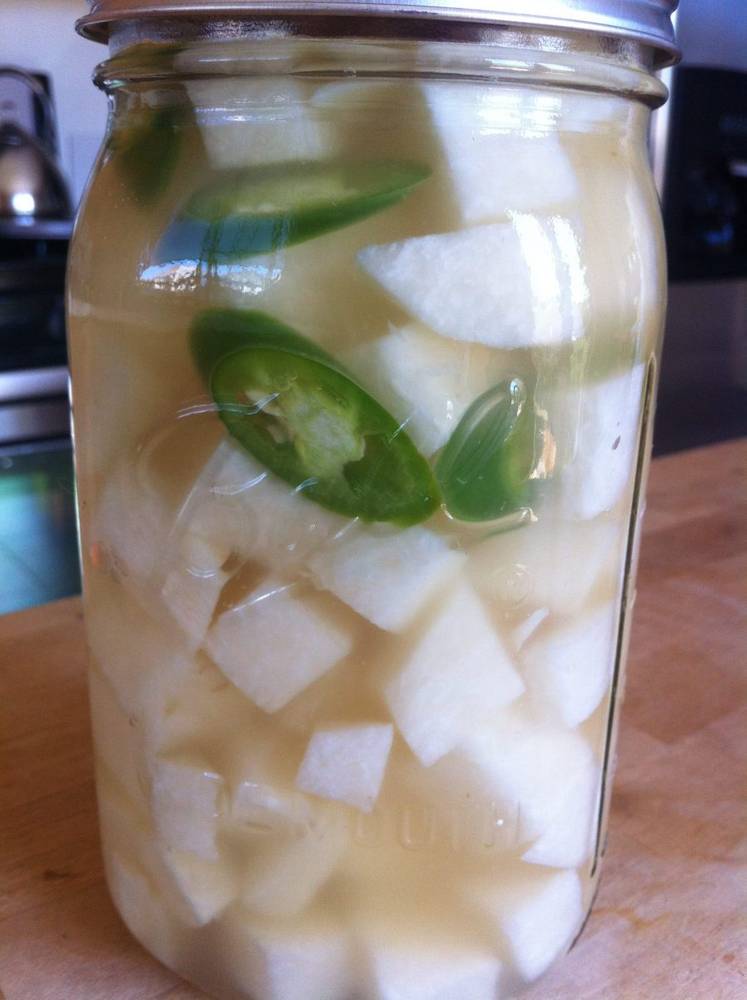 Pickled Jicama (Low Starch Gluten Free Recipe Analysis)
Pickled Jicama is a delightful and different way to enjoy pickled veggies. Find out how simple it is to quick pickle this unique veggie.
Full recipe at www.stephgaudreau.com
Ingredients
keyboard_arrow_down
1 small jicama (cubed)
1 small (365g) Yambean (jicama), Raw

Daily Limits
starchestimated
7.7g of 5g (155%)
keyboard_arrow_down
1 cup white wine vinegar
1 cup (240ml) White Wine Vinegar

Ingredients
WHITE WINE VINEGAR (DILUTED WITH WATER TO 5% ACIDITY), POTASSIUM METABISULFITE (A PRESERVATIVE)
May not be a complete representation of the selected category.
keyboard_arrow_down
1 tbsp honey
1 tbsp (21g) Honey

Daily Limits
starchestimated
0.02g of 5g (0%)
keyboard_arrow_down
1 tsp sea salt
1 tsp (6g) Salt, Table

keyboard_arrow_down
1/2 tsp cracked black pepper
0.5 tsp (1.1g) Spices, Pepper, Black

Daily Limits
starchestimated
0.44g of 5g (9%)
keyboard_arrow_down
1/2 jalapeño pepper (minced)
0.5 pepper (7g) Peppers, Jalapeno, Raw

Daily Limits
starchestimated
0g of 5g (0%)