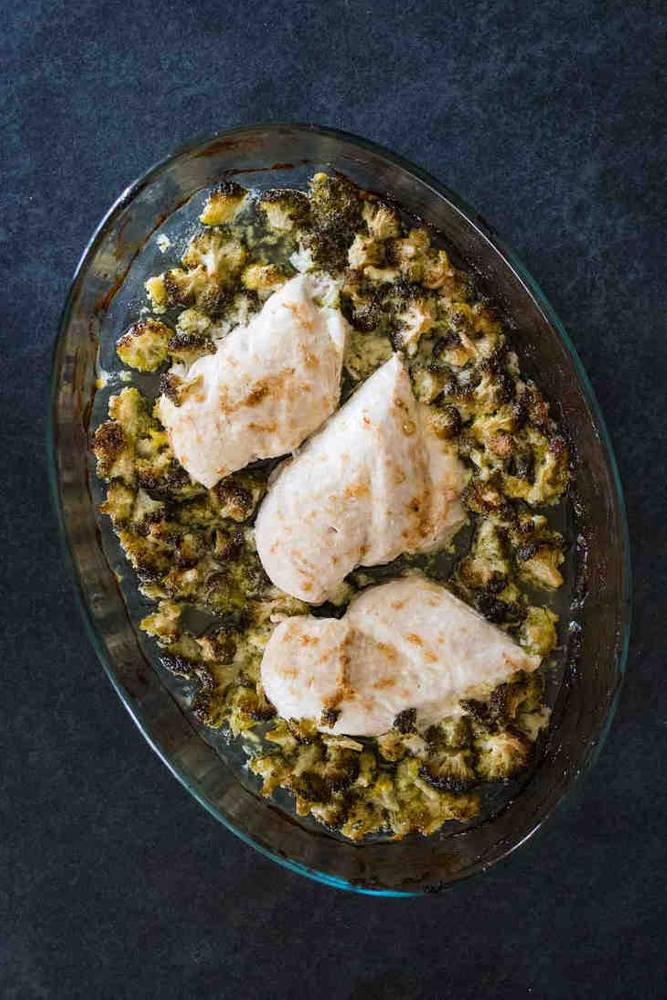 3-Ingredient Keto Chicken Bake (Keto Recipe Analysis)
Three ingredients, an oven, and dinner's ready.
Full recipe at ketosummit.com
Compliance
Based on the Keto way of eating preset. View more Keto recipes.
Daily Limits
net carbs
33g of 15g (219%)
Daily Goals
total fat
114g of 100g (114%)
Ingredients
keyboard_arrow_down
2 chicken breasts
2 breast, bone removed (yield from 1 lb ready-to-cook chicken) (348g) Chicken, Broilers Or Fryers, Breast, Meat And Skin, Raw

Daily Goals
total fat
32g of 100g (32%)
keyboard_arrow_down
1/2 cup (120 ml) mayo
0.5 cup (112g) Mayo

Daily Goals
total fat
80g of 100g (80%)
Ingredients
NON-GMO EXPELLER PRESSED CANOLA OIL, FILTERED WATER, LEMON JUICE, GARLIC, WHITE VINEGAR, 2% OR LESS OF THE FOLLOWING: ORGANIC SUGAR, SALT, PEA PROTEIN, SPICES, MODIFIED FOOD STARCH, BETA-CAROTENE, CALCIUM DISODIUM EDTA (TO PRESERVE FRESHNESS).
May not be a complete representation of the selected category.
keyboard_arrow_down
1 head of broccoli, broken into small florets
1 bunch (608g) Broccoli, Raw

Daily Limits
net carbs
25g of 15g (164%)
Daily Goals
total fat
2.2g of 100g (2%)
keyboard_arrow_down
1/4 tsp Salt
0.25 tsp (1.5g) Salt, Table

keyboard_arrow_down
1/4 tsp pepper, to taste
0.25 tsp (0.57g) Spices, Pepper, Black

Daily Limits
net carbs
0.22g of 15g (1%)
Daily Goals
total fat
0.02g of 100g (0%)