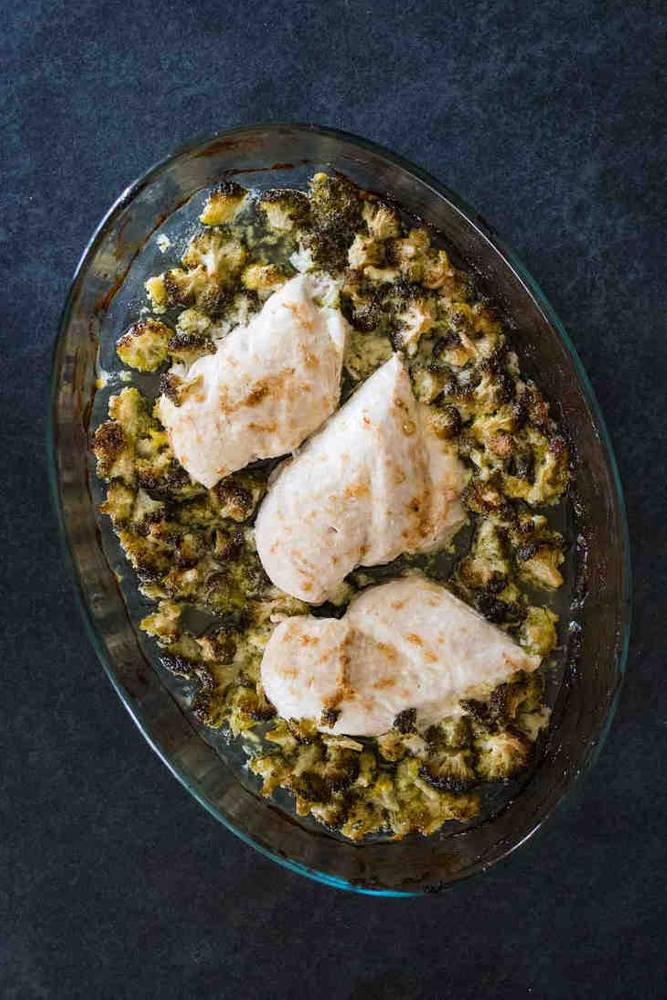 3-Ingredient Keto Chicken Bake (Nightshade-Free Recipe Analysis)
Three ingredients, an oven, and dinner's ready.
Full recipe at ketosummit.com
Ingredients
keyboard_arrow_down
2 chicken breasts
2 breast, bone removed (yield from 1 lb ready-to-cook chicken) (348g) Chicken, Broilers Or Fryers, Breast, Meat And Skin, Raw

keyboard_arrow_down
1/2 cup (120 ml) mayo
0.5 cup (112g) Mayo

Ingredients
NON-GMO EXPELLER PRESSED CANOLA OIL, FILTERED WATER, LEMON JUICE, GARLIC, WHITE VINEGAR, 2% OR LESS OF THE FOLLOWING: ORGANIC SUGAR, SALT, PEA PROTEIN, SPICES, MODIFIED FOOD STARCH, BETA-CAROTENE, CALCIUM DISODIUM EDTA (TO PRESERVE FRESHNESS).
May not be a complete representation of the selected category.
keyboard_arrow_down
1 head of broccoli, broken into small florets
1 bunch (608g) Broccoli, Raw

keyboard_arrow_down
1/4 tsp Salt
0.25 tsp (1.5g) Salt, Table

keyboard_arrow_down
1/4 tsp pepper, to taste
0.25 tsp (0.57g) Spices, Pepper, Black