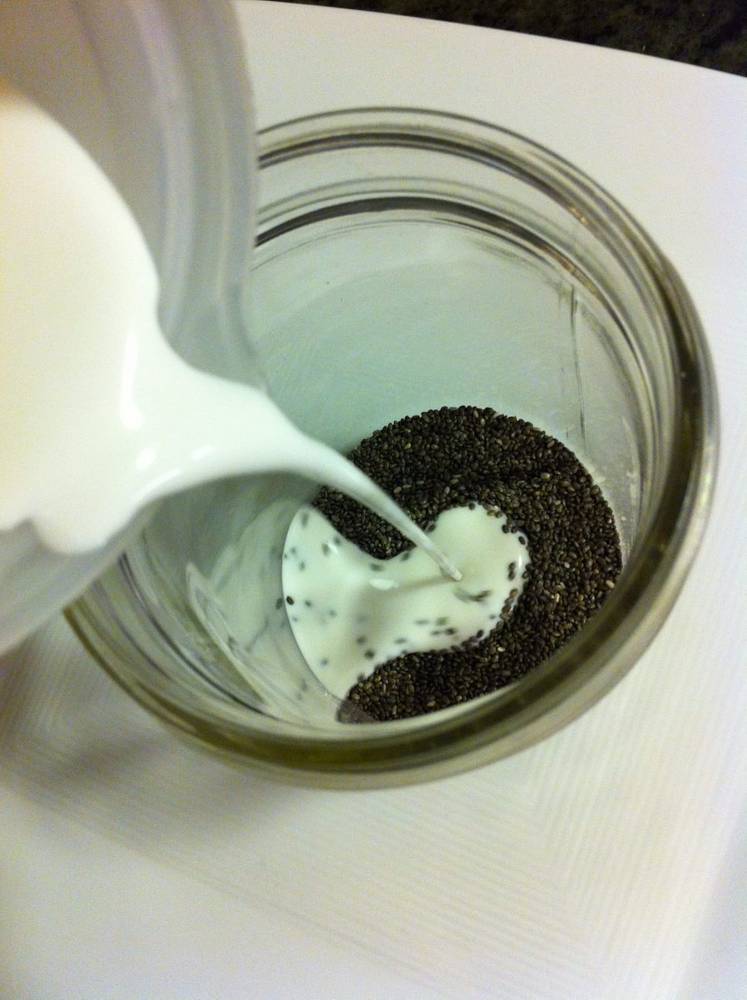 Coconut Chia Pudding (Vegan Keto Gluten-Free Recipe Analysis)
Coconut Chia Pudding is a nice change of pace from the usual paleo breakfast. Chia seeds naturally gel to form a thick custard-like treat!
Full recipe at www.stephgaudreau.com
Ingredients
keyboard_arrow_down
1 cup full-fat coconut milk
1 cup (240g) Nuts, Coconut Milk, Raw (liquid Expressed From Grated Meat And Water)

Daily Goals
total fat
57g of 100g (57%)
keyboard_arrow_down
3 tbsp chia seeds
3 tbsp (34g) Chia Seed

Daily Limits
net carbs
1.2g of 15g (8%)
Daily Goals
total fat
11g of 100g (11%)
Ingredients
CHIA SEED
May not be a complete representation of the selected category.
keyboard_arrow_down
1 tsp vanilla extract
1 tsp (4.2g) Vanilla Extract

Daily Limits
net carbs
0.53g of 15g (4%)
Daily Goals
total fat
0.003g of 100g (0%)
keyboard_arrow_down
1/2 tsp ground cardamom
0.5 tsp (1.4g) Ground Cardamom

keyboard_arrow_down
1/2 tsp ground cinnamon
0.5 tsp (1.3g) Spices, Cinnamon, Ground

Daily Limits
net carbs
0.36g of 15g (2%)
Daily Goals
total fat
0.02g of 100g (0%)