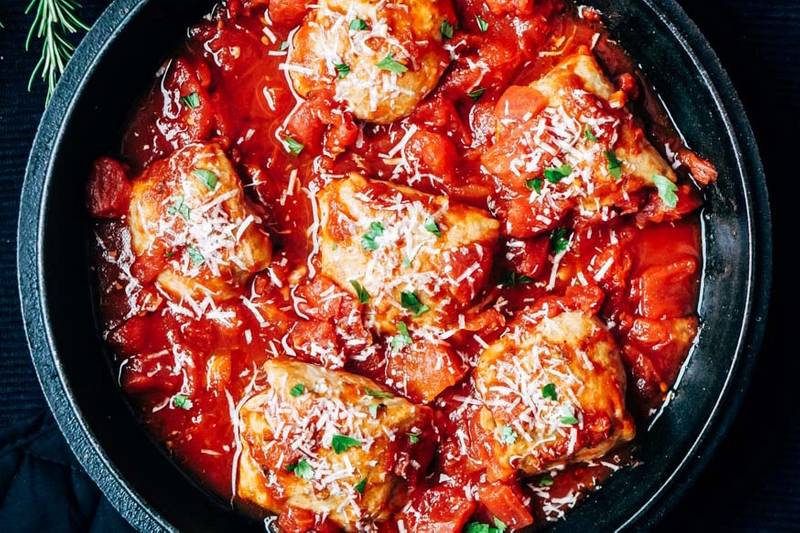 Chicken Meatballs Stuffed with Provolone Cheese (Gluten-Free Recipe Analysis)
Low carb, gluten-free chicken meatballs with an ooey-gooey provolone center!
Full recipe at ketogasm.com
Ingredients
keyboard_arrow_down
1 pound chicken (ground)
1 pound (454g) Chicken, Ground, Raw

keyboard_arrow_down
2 egg yolks
2 large (34g) Egg, Yolk, Raw, Fresh

keyboard_arrow_down
1/2 cup almond flour
0.5 cup (7.5g) Almond Flour

Ingredients
BLANCHED ALMOND FLOUR.
May not be a complete representation of the selected category.
keyboard_arrow_down
1 tsp salt
1 tsp (6g) Salt, Table

keyboard_arrow_down
10 oz provolone cheese (cubed)
10 oz (283g) Cheese, Provolone

keyboard_arrow_down
1 cup tomatoes (diced)
1 cup (149g) Tomatoes, Red, Ripe, Raw, Year Round Average

keyboard_arrow_down
1/2 cup chicken broth
0.5 cup (125g) Soup, Chicken Broth, Ready-to-serve