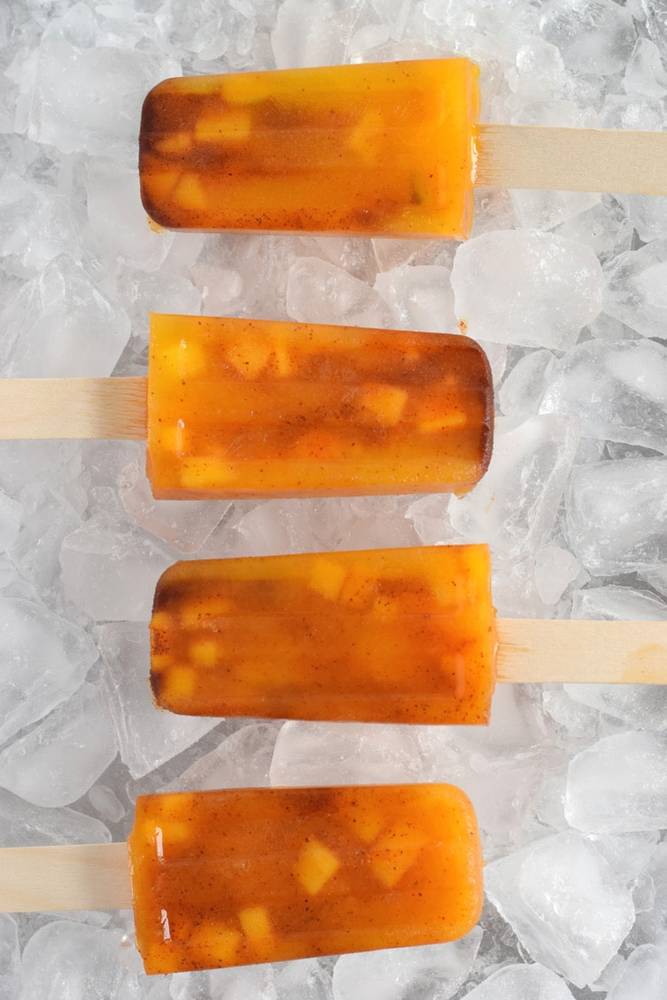 Mango Chili Popsicles (Low Starch Recipe Analysis)
This easy to make Mexican-inspired Mango Chili Popsicleis made with only 4 ingredients and makes a perfect healthy afternoon snack or dessert for those hot summer days.
Full recipe at www.isabeleats.com
Ingredients
keyboard_arrow_down
2 1/2 cups mango nectar (or mango juice)
2.5 cup (628g) Mango Nectar, Canned

keyboard_arrow_down
3/4 cup diced mango
0.75 cup (124g) Mangos, Raw

Daily Limits
starchestimated
0g of 5g (0%)
keyboard_arrow_down
1/4 cup freshly sqeezed orange juice (about 1 medium orange)
0.25 cup (60ml) Simply Orange, Squeezed Pasteurized Orange Juice

Daily Limits
starchestimated
0.75g+ of 5g (15%+)
Ingredients
CONTAINS ORANGE JUICE LESS THAN 1% OF: CALCIUM PHOSPHATE* AND CALCIUM LACTATE* (CALCIUM SOURCES), VITAMIN D3*.
May not be a complete representation of the selected category.
keyboard_arrow_down
1 tsp chili powder
1 tsp (2.7g) Spices, Chili Powder

Daily Limits
starchestimated
0.21g of 5g (4%)