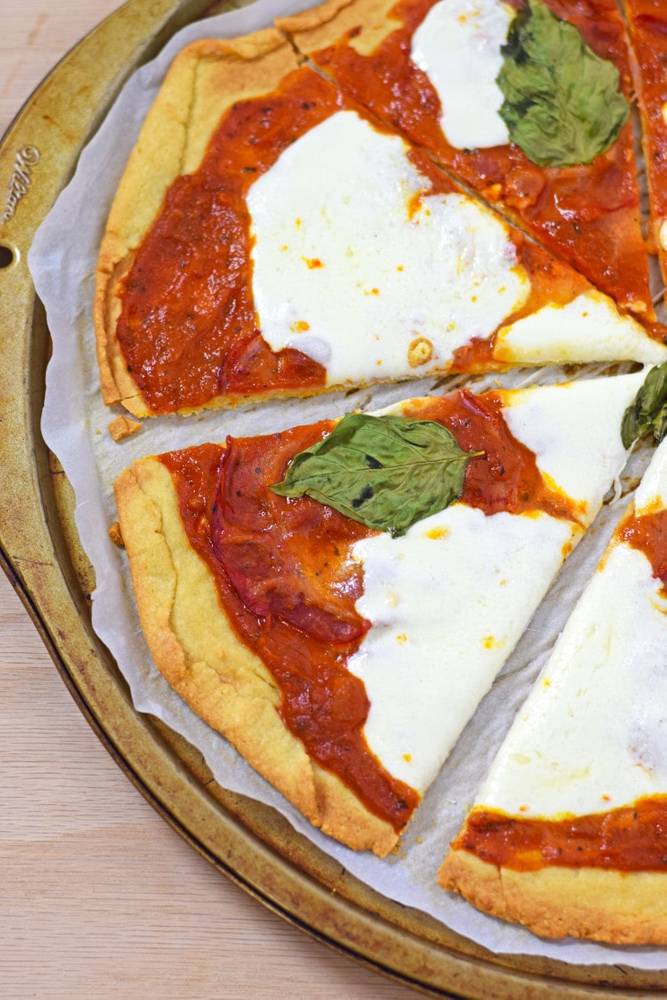 Gluten Free Pizza Crust (with almond & potato flour) (Low Starch Low Sugar Recipe Analysis)
Made with almond and potato flour, this Gluten Free Pizza Crust is one of my favorites. It's a nice thin crust that isn't overly rice-y like many gluten free mixes.
Full recipe at www.isabeleats.com
Ingredients
keyboard_arrow_down
1 cup almond flour
1 cup (15g) Almond Flour

Daily Limits
total sugar
1g of 10g (10%)
starchestimated
0.99g of 5g (20%)
Ingredients
Blanched Almond Flour.
May not be a complete representation of the selected category.
keyboard_arrow_down
1/4 cup potato flour
0.25 cup (40g) Potato Flour

Daily Limits
total sugar
1.4g of 10g (14%)
starchestimated
29g of 5g (589%)
keyboard_arrow_down
1 egg
1 medium (44g) Egg, Whole, Raw, Fresh

Daily Limits
total sugar
0.16g of 10g (2%)
starchestimated
0.15g of 5g (3%)
keyboard_arrow_down
1/3 cup warm water
0.33 cup (79g) Beverages, Water, Tap, Drinking

Daily Limits
total sugar
0g of 10g (0%)
keyboard_arrow_down
1 tsp baking powder
1 tsp (5g) Leavening Agents, Baking Powder, Low-sodium

Daily Limits
total sugar
0g of 10g (0%)
starchestimated
2.2g of 5g (45%)
keyboard_arrow_down
1/4 tsp sea salt
0.25 tsp (1.5g) Salt, Table

Daily Limits
total sugar
0g of 10g (0%)
keyboard_arrow_down
1 tbsp olive oil
1 tbsp (14g) Oil, Olive, Salad Or Cooking

Daily Limits
total sugar
0g of 10g (0%)