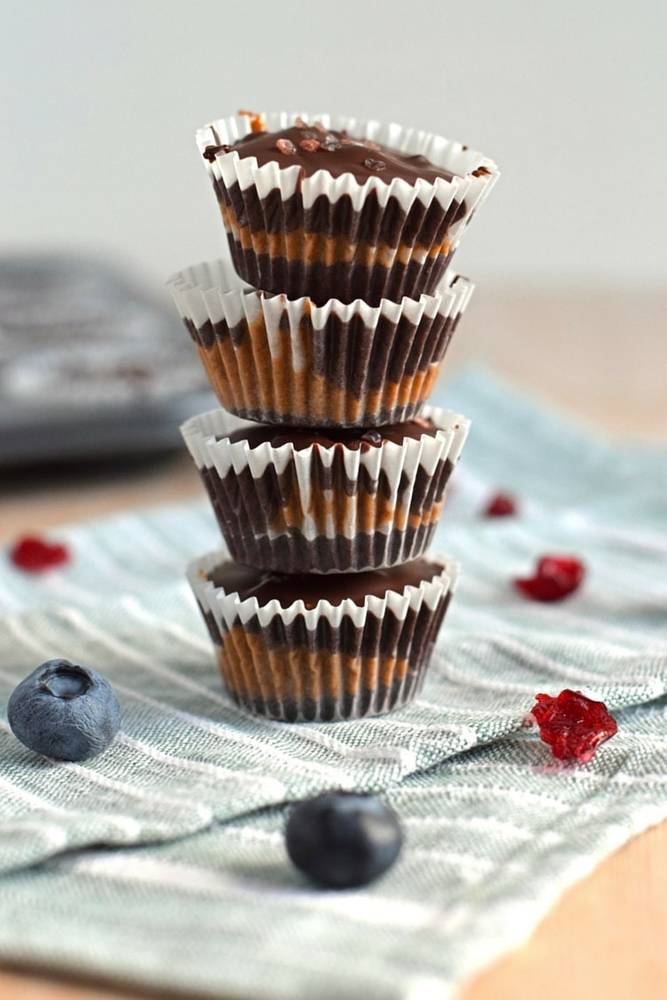 Chocolate Almond Butter Berry Cups (Nightshade-Free Vegan Recipe Analysis)
These no bake Chocolate Almond Butter Berry Cups topped with sea salt are dairy free, gluten free, paleo, raw, vegetarian and vegan!
Full recipe at www.isabeleats.com
Ingredients
keyboard_arrow_down
1 1/4 cup semi-sweet chocolate
1.3 cup (228g) Candies, Semisweet Chocolate

keyboard_arrow_down
1/4 cup almond butter
0.25 cup (64g) Nuts, Almond Butter, Plain, Without Salt Added

keyboard_arrow_down
1 tbsp + 1tsp dried blueberries
4 tsp (13g) Blueberries, Dried, Sweetened

keyboard_arrow_down
1 tsp dried cranberries
1 tsp (3.3g) Dried Cranberries

Ingredients
CRANBERRIES, SUGAR, CHERRY JUICE CONCENTRATE, CITRIC ACID, NATURAL FLAVOR, ELDERBERRY JUICE CONCENTRATE (FOR COLOR).
May not be a complete representation of the selected category.
keyboard_arrow_down
1/4 tsp sea salt
0.25 tsp (1.5g) Salt, Table