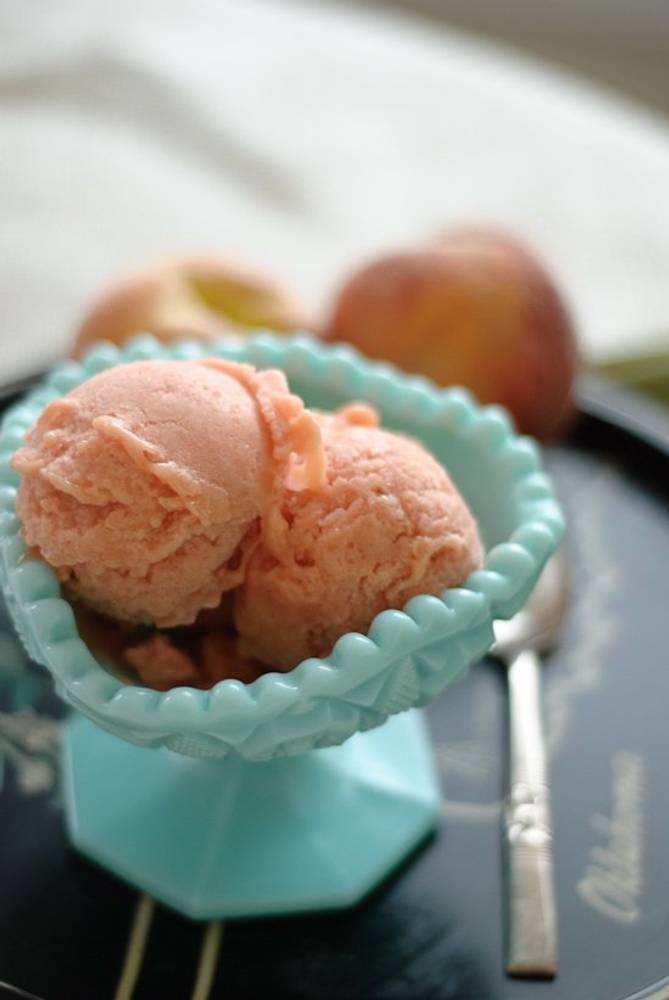 Peach Raspberry Sorbet (Nightshade-Free Vegan Recipe Analysis)
Sweet peaches meet tart raspberries in this delightful, all natural summer sorbet.
Full recipe at cookieandkate.com
Ingredients
keyboard_arrow_down
6 medium, ripe peaches (about 2.25 pounds)
2.3 pounds (1021g) Peaches, Yellow, Raw

keyboard_arrow_down
6 ounces fresh raspberries (one small container)
6 ounces (170g) Raspberries, Raw

keyboard_arrow_down
3/4 cup raw (turbinado) sugar
0.75 cup (144g) Turbinado Raw Sugar

Ingredients
RAW CANE SUGAR.
May not be a complete representation of the selected category.
keyboard_arrow_down
2/3 cup water
0.67 cup (158g) Beverages, Water, Tap, Drinking

keyboard_arrow_down
juice of 1/2 lemon
0.5 lemon yields (24g) Lemon Juice, Raw