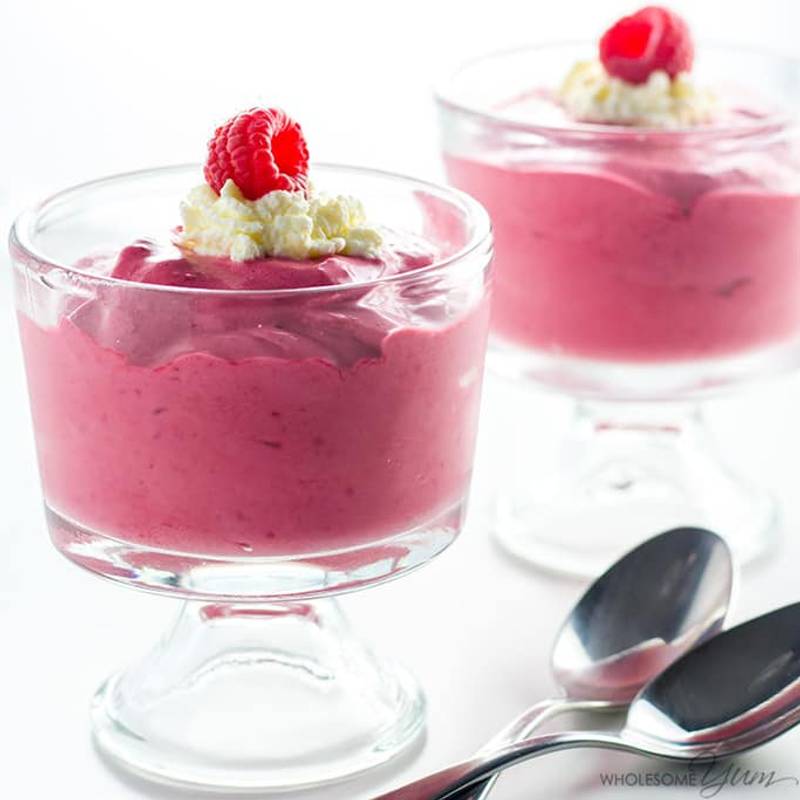 Raspberry Ice Cream- 3 Ingredients, 2 Minutes (Low Carb, Sugar-free, Gluten-free) (Low Starch Gluten Free Recipe Analysis)
This easy raspberry ice creamtakes just 2 minutes and needs 3 ingredients! It's a healthy way to satisfy your ice cream craving instantly.
Full recipe at www.wholesomeyum.com
Ingredients
keyboard_arrow_down
1 cup Heavy cream ((or coconut cream))
1 cup (240ml) Organic Heavy Coconut Cream

Ingredients
ORGANIC COCONUT, FILTERED WATER.
May not be a complete representation of the selected category.
keyboard_arrow_down
2 cup Frozen raspberries
2 cup (246g) Raspberries, Raw

keyboard_arrow_down
1/3 cup Powdered erythritol ((or any sweetener - to taste))
0.33 cup (8g) Sweeteners, Sugar Substitute, Granulated, Brown