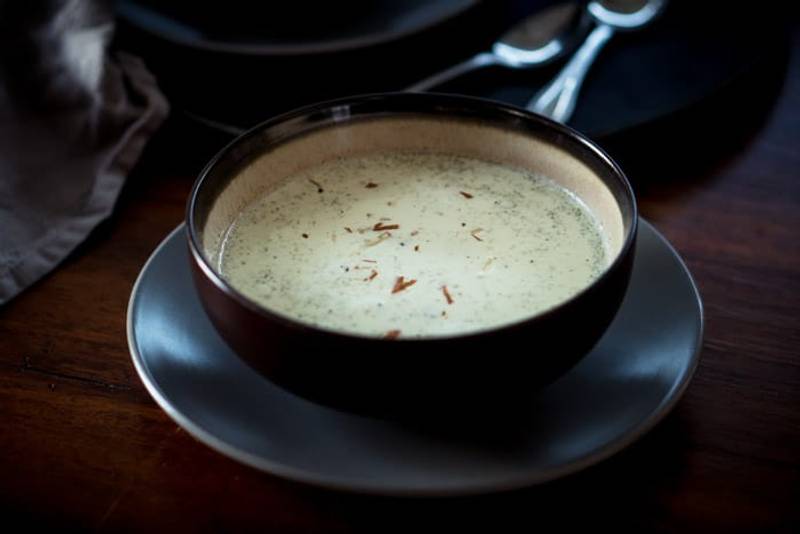 Broccoli & Goat Cheese Soup (Gluten-Free Recipe Analysis)
This creamy broccoli & goat cheese soup is earthy and comforting.
Full recipe at ketogasm.com
Ingredients
keyboard_arrow_down
3 cups chicken broth
3 cup (747g) Soup, Chicken Broth, Ready-to-serve

keyboard_arrow_down
1/2 cup heavy cream
0.5 cup (60g) Cream, Fluid, Heavy Whipping

keyboard_arrow_down
8 oz broccoli (florets)
8 oz (227g) Broccoli Florets

Ingredients
BROCCOLI.
May not be a complete representation of the selected category.
keyboard_arrow_down
10 oz goat cheese
10 oz (283g) Cheese, Goat, Hard Type

keyboard_arrow_down
1 tsp salt
1 tsp (6g) Salt, Table

keyboard_arrow_down
1/4 cup almonds (chopped)
0.25 cup (36g) Nuts, Almonds