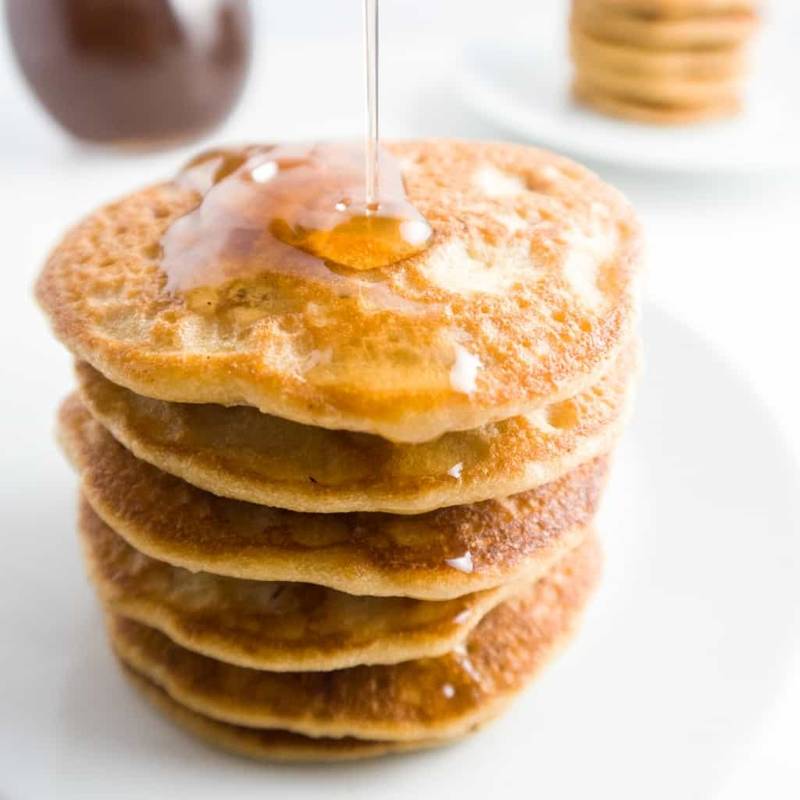 Maple Bacon Pancakes with Almond Flour (Paleo, Low Carb) (Nightshade-Free Recipe Analysis)
These low carb maple bacon pancakes with almond flour are aromatic and delicious. You'll never know they're sugar-free, paleo, and gluten-free!
Full recipe at www.wholesomeyum.com
Ingredients
keyboard_arrow_down
1 cup Blanched almond flour
1 cup (112g) Blanched Almond Flour

Ingredients
BLANCHED ALMOND FLOUR
May not be a complete representation of the selected category.
keyboard_arrow_down
2 tbsp Erythritol ((or any sweetener of choice))
2 tbsp (24g) 100% Pure Erythritol Crystals

keyboard_arrow_down
1 tsp Gluten-free baking powder
1 tsp (5g) Leavening Agents, Baking Powder, Low-sodium

keyboard_arrow_down
1/8 tsp Sea salt
0.13 tsp (0.75g) Salt, Table

keyboard_arrow_down
1/4 cup Unsweetened almond milk
0.25 cup (66g) Beverages, Almond Milk, Unsweetened, Shelf Stable

keyboard_arrow_down
3 large Egg
3 large (150g) Egg, Whole, Raw, Fresh

keyboard_arrow_down
1 tbsp Maple extract
1 tbsp (13g) Vanilla Extract

keyboard_arrow_down
1/4 cup Bacon bits ((cooked))
0.25 cup (28g) Bacon Bits, Meatless