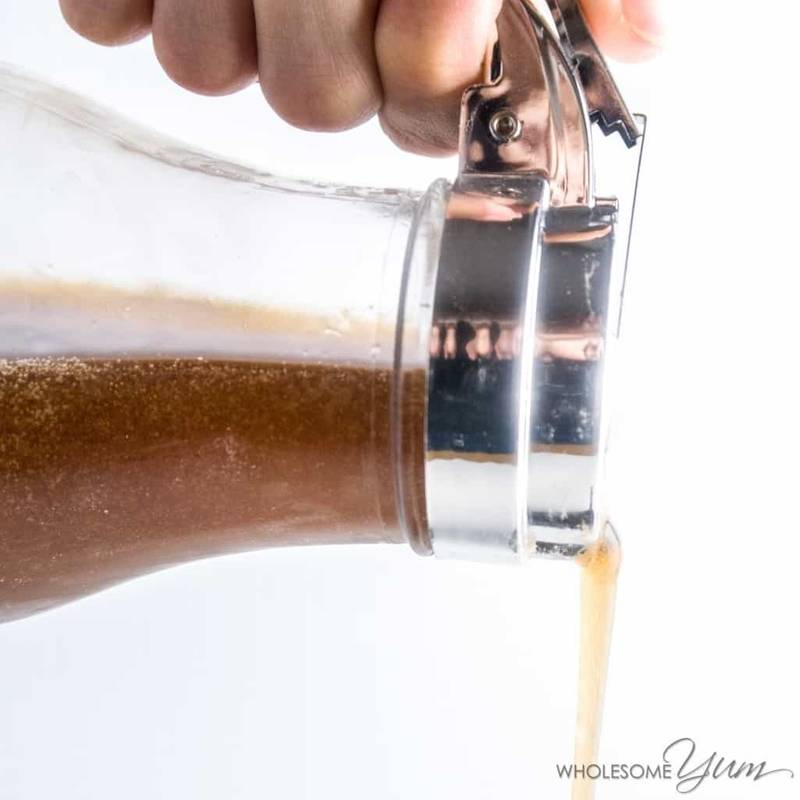 Keto Low Carb Sugar-free Maple Syrup- 4 Ingredients (Gluten-Free Nightshade-Free Vegan Recipe Analysis)
With real maple extract, this sugar-free maple syrup is close to the real thing, without carbs or calories. This gluten-free, low carb keto syrup is ready in 10 minutes! You need this sugar-free pancake syrup to complete your low carb breakfast.
Full recipe at www.wholesomeyum.com
Ingredients
keyboard_arrow_down
1 cup Water
1 cup (237g) Beverages, Water, Tap, Drinking

keyboard_arrow_down
1 cup Powdered erythritol
1 cup (192g) 100% Pure Erythritol Crystals

keyboard_arrow_down
1 1/2 tbsp Maple extract
1.5 tbsp (19g) Vanilla Extract

keyboard_arrow_down
1/2 tsp Xanthan gum
0.5 tsp (1.1g) Xanthan Gum

Ingredients
INGREDIENTS: GLUTEN FREE XANTHAN GUM
May not be a complete representation of the selected category.