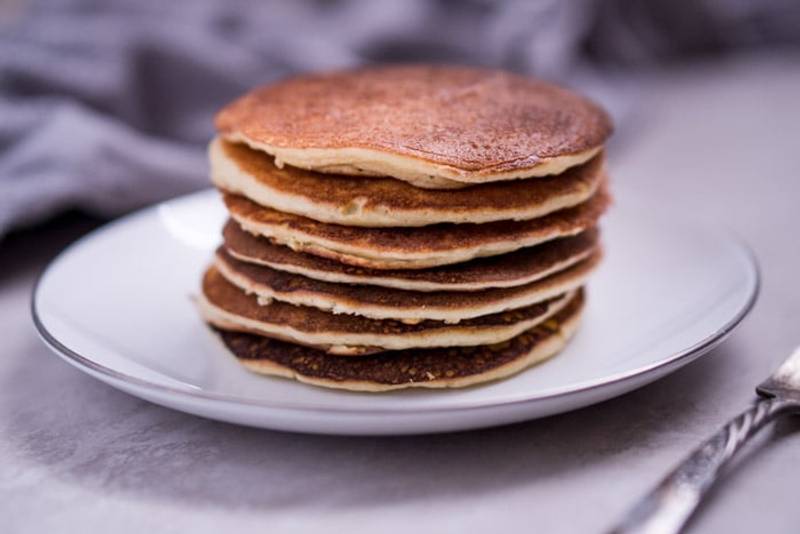 Keto Pancakeswith Almond Flour (Nightshade-Free Recipe Analysis)
Light, fluffy, and super low in carbs. These keto pancakes are so good you'll want them for breakfast every day!
Full recipe at ketogasm.com
Ingredients
keyboard_arrow_down
2 eggs (large, separated)
2 large (100g) Egg, Whole, Raw, Fresh

keyboard_arrow_down
2 oz heavy whipping cream
2 oz (57g) Cream, Fluid, Heavy Whipping

keyboard_arrow_down
2 tsp erythritol (granulated)
2 tsp (8g) 100% Pure Erythritol Crystals

keyboard_arrow_down
1/4 tsp pinch sea salt
0.5 g (0.5g) Salt, Table

keyboard_arrow_down
2 oz almond flour (finely ground (2 oz = 1/2 cup))
2 oz (57g) Super Finely Ground Almond Flour

Ingredients
100% BLANCHED ALMONDS.
May not be a complete representation of the selected category.
keyboard_arrow_down
1/4 tsp baking powder (gluten free)
0.25 tsp (1.3g) Leavening Agents, Baking Powder, Low-sodium

keyboard_arrow_down
1 tsp unsalted butter
1 tsp (4.7g) Butter, Without Salt