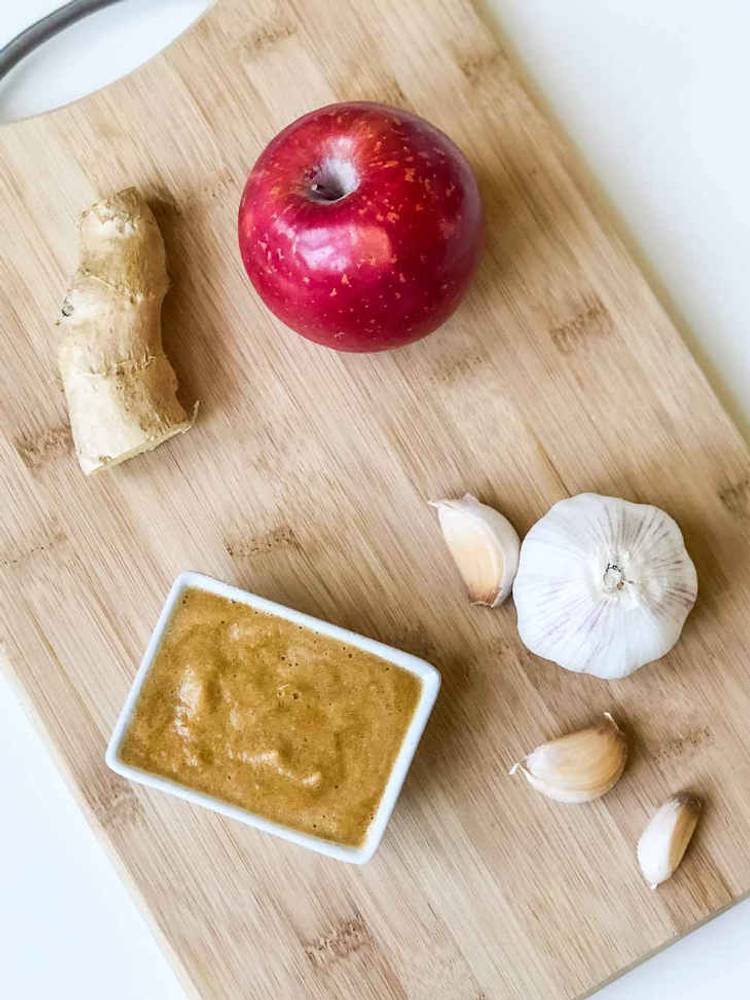 Keto Teriyaki Sauce (Vegan Keto Gluten-Free Nightshade-Free Recipe Analysis)
This keto teriyaki saucehas the perfect amount of sweetness.
Full recipe at ketosummit.com
Ingredients
keyboard_arrow_down
2 Tablespoons (30 ml) gluten-free tamari sauce or coconut aminos
2 tbsp (36g) Tamari Gluten Free Soy Sauce

Daily Limits
net carbsestimated
2g of 15g (13%)
Ingredients
WATER, SOYBEANS, SALT, ALCOHOL (TO PRESERVE FRESHNESS).
May not be a complete representation of the selected category.
keyboard_arrow_down
1 Tablespoon (15 ml) applesauce
1 tbsp (15g) Applesauce, Canned, Sweetened, Without Salt

Daily Limits
net carbs
2.5g of 15g (17%)
Daily Goals
total fat
0.03g of 100g (0%)
keyboard_arrow_down
2 cloves (6 g) of garlic, minced
6 g (6g) Garlic, Raw

Daily Limits
net carbs
1.9g of 15g (12%)
Daily Goals
total fat
0.03g of 100g (0%)
keyboard_arrow_down
1 Tablespoon (4 g) fresh ginger, minced
4 g (4g) Ginger Root, Raw

Daily Limits
net carbs
0.63g of 15g (4%)
Daily Goals
total fat
0.03g of 100g (0%)