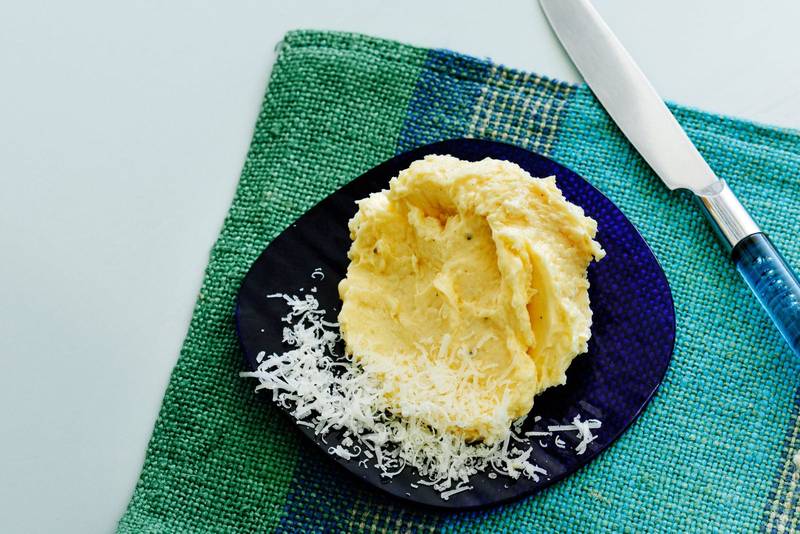 Parmesan butter (Keto Recipe Analysis)
Parmesan and butter together: the ultimate dairy duet. This simple keto combination is equal parts salty and creamy. Fabulous with both meat dishes and vegetarian meals. It's a taste bud dance party... cha cha cha!
Full recipe at www.dietdoctor.com
Compliance
Based on the Keto way of eating preset. View more Keto recipes.
Daily Limits
net carbs
2.2g of 15g (15%)
Daily Goals
total fat
138g of 100g (138%)
Ingredients
keyboard_arrow_down
5 1/3 oz. butter
5.3 oz (151g) Butter, Salted

Daily Limits
net carbs
0.09g of 15g (1%)
Daily Goals
total fat
123g of 100g (123%)
keyboard_arrow_down
2 oz. grated parmesan cheese
2 oz (57g) Cheese, Parmesan, Shredded

Daily Limits
net carbs
1.9g of 15g (13%)
Daily Goals
total fat
16g of 100g (16%)
keyboard_arrow_down
1/2 tsp salt
0.5 tsp (3g) Salt, Table

keyboard_arrow_down
1/4 tsp ground black pepper
0.25 tsp (0.57g) Spices, Pepper, Black

Daily Limits
net carbs
0.22g of 15g (1%)
Daily Goals
total fat
0.02g of 100g (0%)