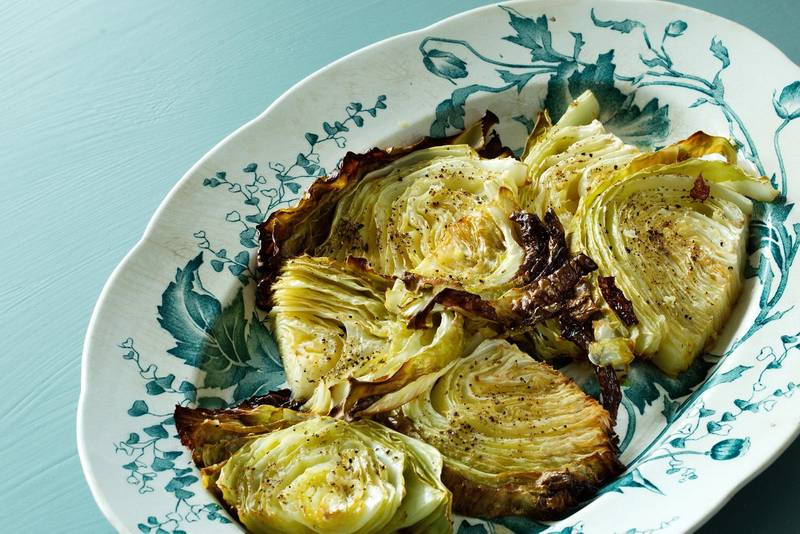 Roasted cabbage (Keto Recipe Analysis)
Oh sweet, affordable cabbage! We love you almost as much as a cool breeze on a hot summer's day! Minimal prep and so tasty. Low-carb and versatile. A healthy side that goes with almost anything. It's a guaranteed slam dunk!
Full recipe at www.dietdoctor.com
Compliance
Based on the Keto way of eating preset. View more Keto recipes.
Daily Limits
net carbs
28g of 15g (189%)
Daily Goals
total fat
124g of 100g (124%)
Ingredients
keyboard_arrow_down
30 oz. green cabbage
30 oz (850g) Cabbage, Raw

Daily Limits
net carbs
28g of 15g (187%)
Daily Goals
total fat
0.85g of 100g (1%)
keyboard_arrow_down
5 1/3 oz. butter
5.3 oz (151g) Butter, Salted

Daily Limits
net carbs
0.09g of 15g (1%)
Daily Goals
total fat
123g of 100g (123%)
keyboard_arrow_down
1 tsp salt
1 tsp (6g) Salt, Table

keyboard_arrow_down
1/4 tsp ground black pepper
0.25 tsp (0.57g) Spices, Pepper, Black

Daily Limits
net carbs
0.22g of 15g (1%)
Daily Goals
total fat
0.02g of 100g (0%)