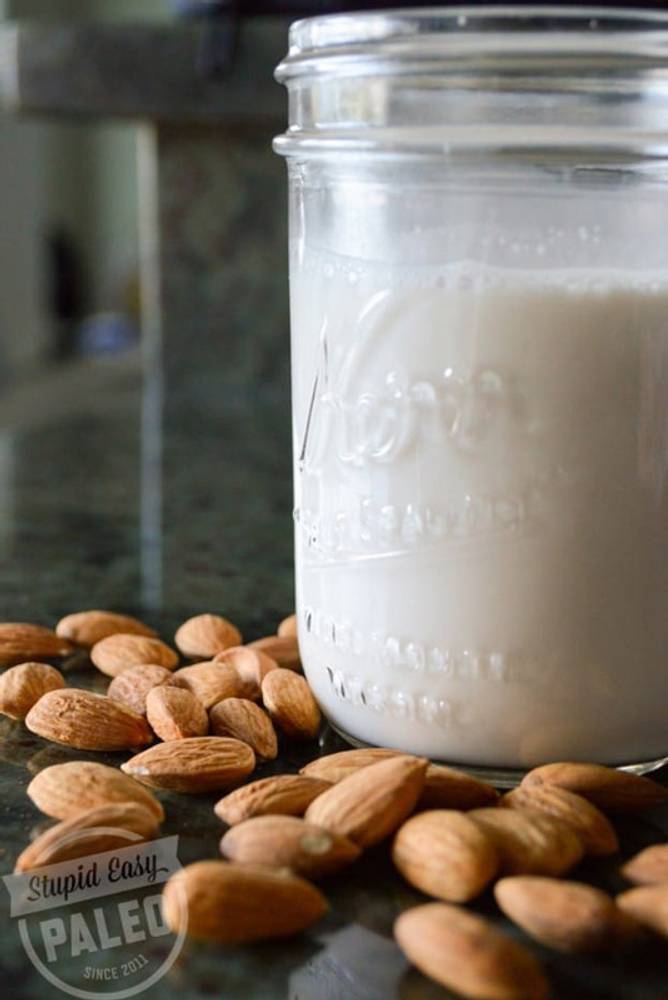 Homemade Almond Milk (Dairy-Free) (Low Starch Low Sugar Vegan Recipe Analysis)
See how simple it is to make delicious and healthy dairy-free Homemade Almond Milk at home. All it takes are two basic ingredients!
Full recipe at www.stephgaudreau.com
Ingredients
keyboard_arrow_down
1 cup raw almonds
1 cup (112g) Raw Almonds

Daily Limits
starchestimated
8g of 5g (160%)
total sugar
4g of 10g (40%)
Ingredients
ALMONDS.
May not be a complete representation of the selected category.
keyboard_arrow_down
4 cups filtered water
4 cup (947g) Beverages, Water, Tap, Drinking

Daily Limits
total sugar
0g of 10g (0%)
keyboard_arrow_down
1 tsp vanilla extract (optional (omit for Whole30 or use 1 tsp vanilla powder))
1 tsp (4.2g) Vanilla Extract

Daily Limits
starchestimated
0g of 5g (0%)
total sugar
0.53g of 10g (5%)