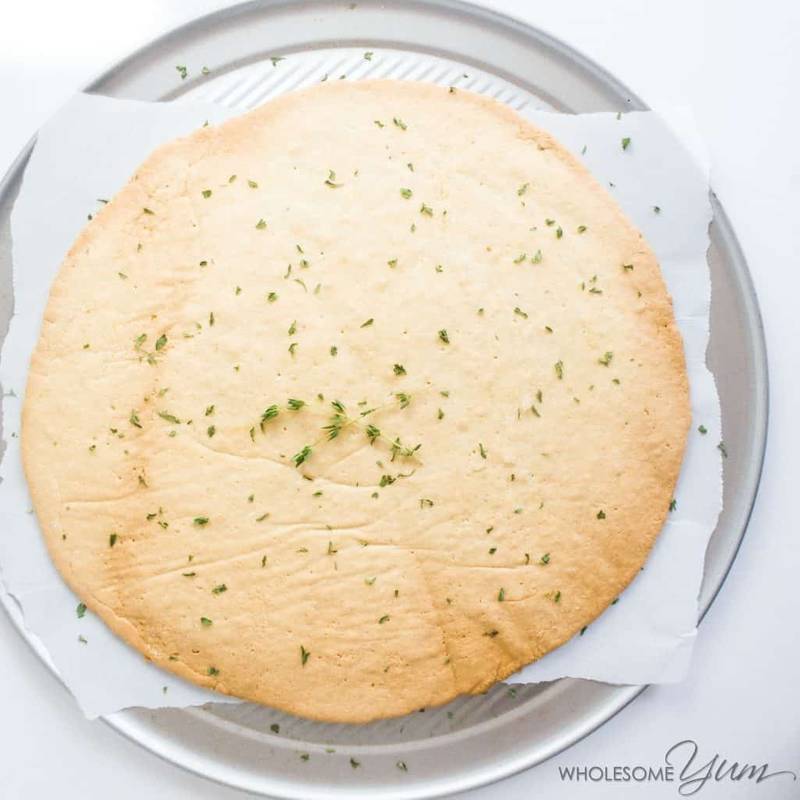 Low Carb Pizza Crust - Paleo Pizza Crust - 4 Ingredients (Low Starch Gluten Free Recipe Analysis)
A paleo low carb pizza crust that's thin & crispy! With just 4 ingredients, this easy keto pizza doughis a perfect base for your favorite toppings. Quick & easy to make!
Full recipe at www.wholesomeyum.com
Ingredients
keyboard_arrow_down
2 cup Blanched almond flour
2 cup (224g) Blanched Almond Flour

Daily Limits
starchestimated
16g of 5g (321%)
Ingredients
Blanched Almond Flour
May not be a complete representation of the selected category.
keyboard_arrow_down
2 tbsp Coconut oil ((measured solid, then melted; can also use butter or ghee*))
2 tbsp (27g) Oil, Coconut

keyboard_arrow_down
2 large Egg
2 large (100g) Egg, Whole, Raw, Fresh

Daily Limits
starchestimated
0.35g of 5g (7%)
keyboard_arrow_down
1/2 tsp Sea salt
0.5 tsp (3g) Salt, Table