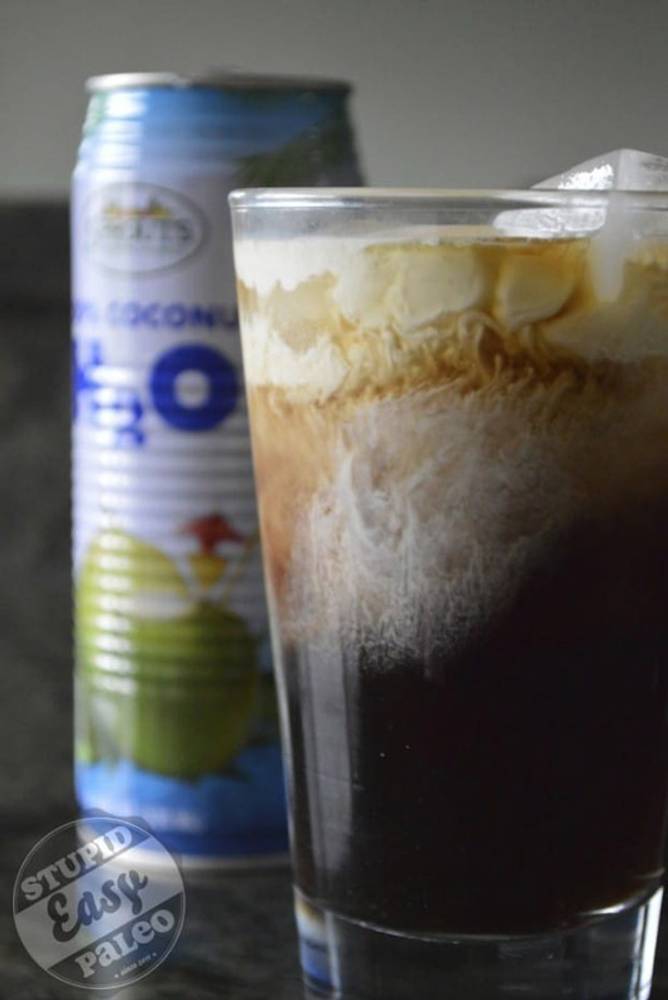 Iced Coconut Coffee(Dairy-Free) (Keto Recipe Analysis)
Iced Coconut Coffee is the perfect dairy-free coffee treat on a hot day. Coconut water adds a little sweetness and a touch of electrolytes!
Full recipe at www.stephgaudreau.com
Compliance
Based on the Keto way of eating preset. View more Keto recipes.
Daily Limits
net carbs
1.9g of 15g (13%)
Daily Goals
total fat
14g of 100g (14%)
Ingredients
keyboard_arrow_down
6 oz coffee (cold brew is best)
6 oz (170g) Cold Brew Coffee

Ingredients
WATER AND COFFEE
May not be a complete representation of the selected category.
keyboard_arrow_down
6 oz coconut water
6 oz (170g) Beverages, Water, Tap, Drinking

keyboard_arrow_down
2 oz coconut milk ( or heavy cream)
2 oz (57g) Nuts, Coconut Milk, Raw (liquid Expressed From Grated Meat And Water)

Daily Limits
net carbs
1.9g of 15g (13%)
Daily Goals
total fat
14g of 100g (14%)