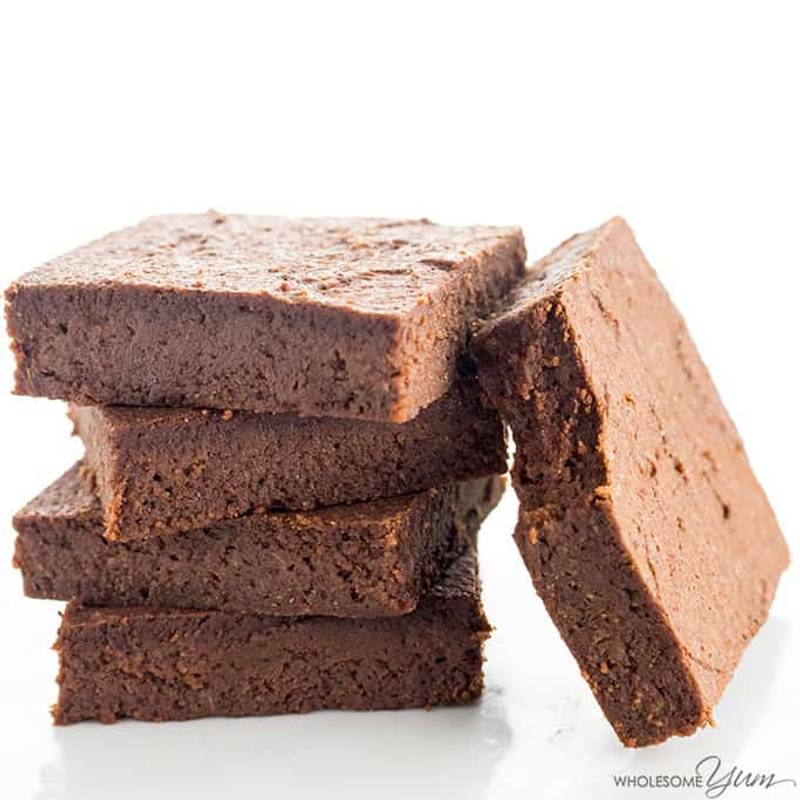 The Best Chocolate Avocado Brownies- Healthy & Fudgy (Gluten-Free Nightshade-Free Recipe Analysis)
The easiest, best chocolate avocado brownies- SUPER FUDGY! You'll never guess they are low carb, keto, sugar-free, gluten-free and even paleo.
Full recipe at www.wholesomeyum.com
Ingredients
keyboard_arrow_down
1/2 cup Butter
0.5 cup (114g) Butter, Salted

keyboard_arrow_down
6 oz Sugar-free dark chocolate ((*see notes))
6 oz (170g) Baking Chocolate, Unsweetened, Squares

keyboard_arrow_down
1 medium Avocado
1 avocado, NS as to Florida or California (201g) Avocados, Raw, All Commercial Varieties

keyboard_arrow_down
2 large Egg ((whisked lightly))
2 large (100g) Egg, Whole, Raw, Fresh

keyboard_arrow_down
1 tsp Vanilla extract
1 tsp (4.2g) Vanilla Extract

keyboard_arrow_down
2/3 cup Erythritol ((or any granulated sweetener of choice))
0.67 cup (128g) 100% Pure Erythritol Crystals

keyboard_arrow_down
3/4 cup Blanched almond flour
0.75 cup (84g) Blanched Almond Flour

Ingredients
BLANCHED ALMOND FLOUR
May not be a complete representation of the selected category.
keyboard_arrow_down
1/4 cup Cocoa powder ((unsweetened))
0.25 cup (22g) Cocoa, Dry Powder, Unsweetened