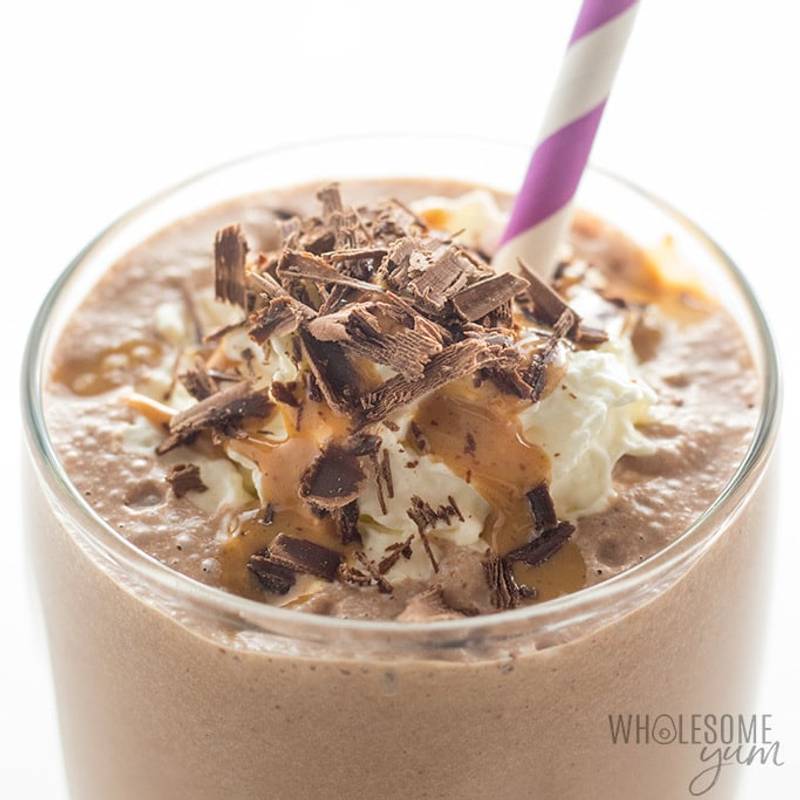 Healthy Chocolate Peanut Butter Low Carb Smoothie (Gluten-Free Nightshade-Free Recipe Analysis)
This keto chocolate peanut butter smoothiewill be one of your fave healthy low carb smoothies. So creamy, and ready in 5 minutes with 5 ingredients!
Full recipe at www.wholesomeyum.com
Ingredients
keyboard_arrow_down
1/4 cup Peanut butter ((creamy))
0.25 cup (64g) Peanut Butter With Omega-3, Creamy

keyboard_arrow_down
3 tbsp Cocoa powder
3 tbsp (16g) Cocoa, Dry Powder, Unsweetened

keyboard_arrow_down
1 cup Heavy cream ((or coconut cream for dairy-free or vegan))
1 cup (240ml) Organic Heavy Coconut Cream

Ingredients
ORGANIC COCONUT, FILTERED WATER.
May not be a complete representation of the selected category.
keyboard_arrow_down
1 1/2 cup Unsweetened almond milk ((regular or vanilla))
1.5 cup (393g) Beverages, Almond Milk, Unsweetened, Shelf Stable

keyboard_arrow_down
6 tbsp Powdered erythritol ((to taste))
6 tbsp (72g) 100% Pure Erythritol Crystals

keyboard_arrow_down
1/8 tsp Sea salt ((optional))
0.13 tsp (0.75g) Salt, Table