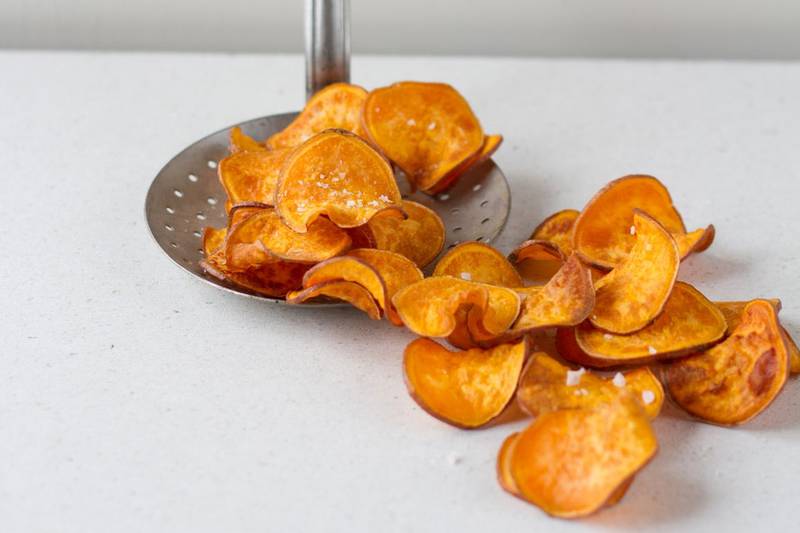 Healthy Homemade Sweet Potato Chips (Gluten-Free Recipe Analysis)
Sweet potato chips are a great alternative to regular potato chips, and these homemade chips are an even healthier kids' snack.
Full recipe at www.verywellfit.com
Ingredients
keyboard_arrow_down
1 sweet potato, washed
1 medium (151g) Sweet Potato, Cooked, Boiled, Without Skin

keyboard_arrow_down
1/2 tablespoon olive oil
0.5 tbsp (6.8g) Oil, Olive, Salad Or Cooking

keyboard_arrow_down
1/4 teaspoon kosher salt
0.25 tsp (0.25g) Kosher Salt

Ingredients
NATURAL SICILIAN MEDITERRANEAN SEA SALT.
May not be a complete representation of the selected category.