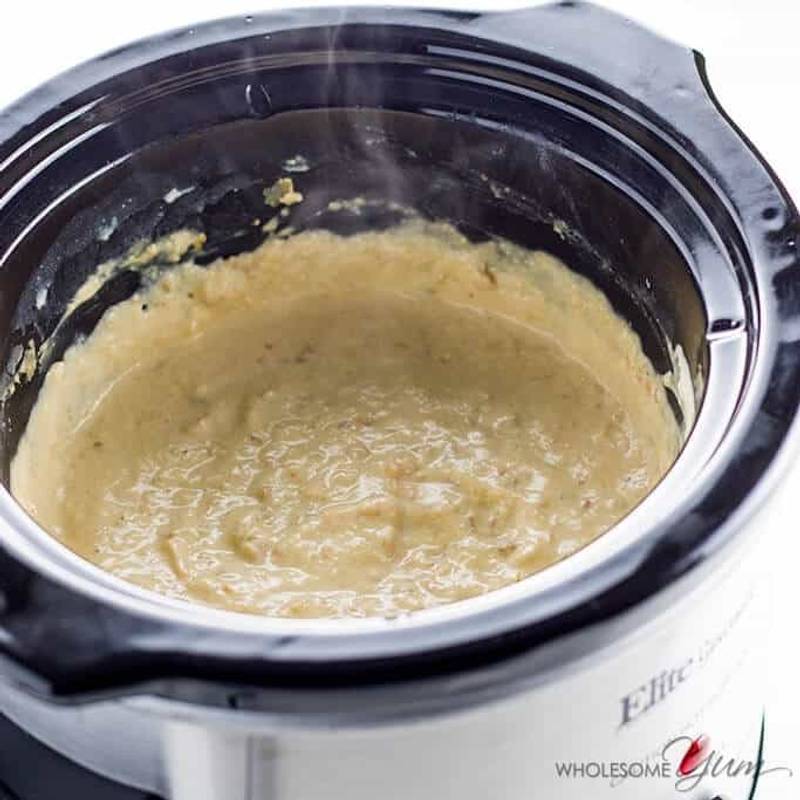 Queso Dip in a Crock Pot (3 Ingredients) (Low Starch Low Sugar Recipe Analysis)
Learn how to make queso dip using just 3 ingredients! This Crock Pot slow cooker queso dipis delicious and incredibly easy.
Full recipe at www.wholesomeyum.com
Ingredients
keyboard_arrow_down
8 oz Cream cheese ((cut into cubes))
8 oz (227g) Cheese, Cream

Daily Limits
total sugar
8.5g of 10g (85%)
keyboard_arrow_down
12 oz Salsa verde
12 oz (340g) Salsa Verde

Daily Limits
starchestimated
12g of 5g (237%)
total sugar
12g of 10g (117%)
Ingredients
Corn, Tomatillos, Sweet Onions, Yellow Onions, Green Bell Peppers, Zucchini, Green Tomatoes, Anaheim Chilies, Vinegar, Lemon Juice, Jalapeno Chilies, Garlic, Sugar, Salt, Citric Acid, Modified Cornstarch, Lime, Herbs And Spices.
May not be a complete representation of the selected category.
keyboard_arrow_down
1 cup Monterey jack cheese
1 cup (132g) Cheese, Monterey

Daily Limits
starchestimated
0.24g of 5g (5%)
total sugar
0.66g of 10g (7%)