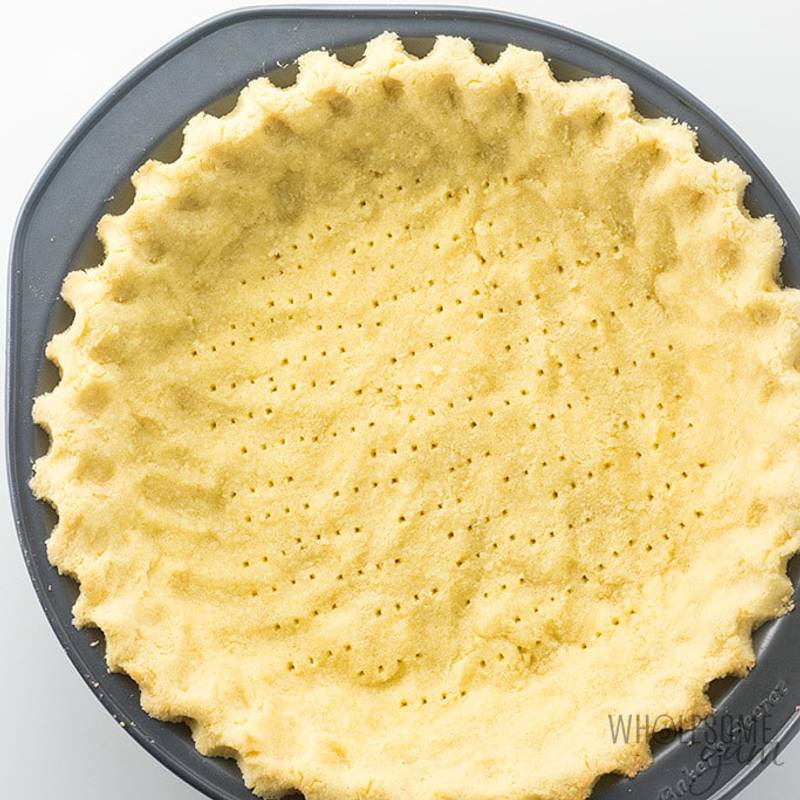 Coconut Flour Pie Crust- Low Carb & Gluten-Free (Nightshade-Free Recipe Analysis)
It's super easy to learn how to make pie crust with coconut flour! This easy coconut flour pie crustis low carb, keto, gluten-free, buttery and delicious. Only 5 ingredients!
Full recipe at www.wholesomeyum.com
Ingredients
keyboard_arrow_down
3/4 cup Coconut flour
0.75 cup (96g) Coconut Flour

Ingredients
ORGANIC COCONUT (CONTAINS COCONUT).
May not be a complete representation of the selected category.
keyboard_arrow_down
1/2 cup Butter ((cold, cut into pieces))
0.5 cup (109g) Oil, Flaxseed, Cold Pressed

keyboard_arrow_down
1/3 cup Erythritol ((skip for savory crust))
0.33 cup (64g) 100% Pure Erythritol Crystals

keyboard_arrow_down
1/4 tsp Sea salt ((or 1/2 tsp for savory crust))
0.25 tsp (1.5g) Salt, Table

keyboard_arrow_down
2 large Egg
2 large (100g) Egg, Whole, Raw, Fresh

keyboard_arrow_down
1/2 tsp Vanilla extract ((optional, skip for savory crust))
0.5 tsp (2.1g) Vanilla Extract