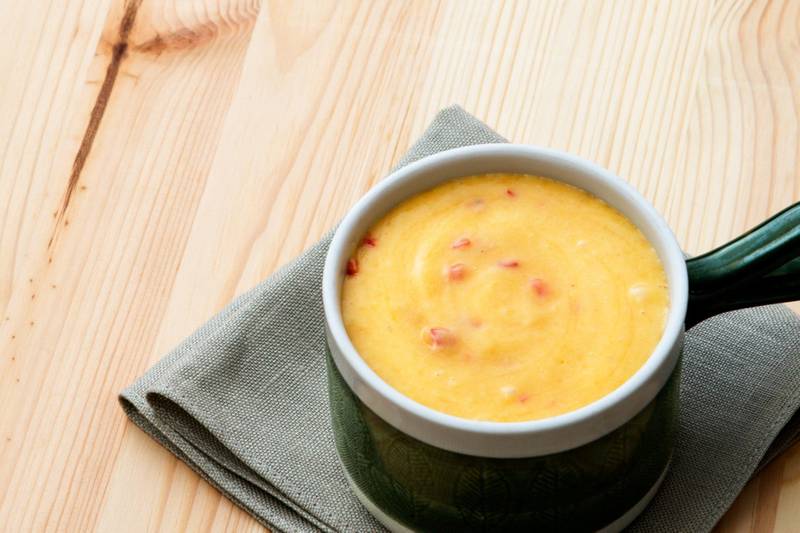 Chili-flavored béarnaise sauce (Keto Recipe Analysis)
As an alternative to the classic béarnaise sauce with tarragon, here's a wonderful alternative with chili. Especially delicious with grilled pork and chicken!
Full recipe at www.dietdoctor.com
Compliance
Based on the Keto way of eating preset. View more Keto recipes.
Daily Limits
net carbs
6.6g of 15g (44%)
Daily Goals
total fat
248g of 100g (248%)
Ingredients
keyboard_arrow_down
4 egg yolks
4 large (68g) Egg, Yolk, Raw, Fresh

Daily Limits
net carbs
2.4g of 15g (16%)
Daily Goals
total fat
18g of 100g (18%)
keyboard_arrow_down
2 tsp white wine vinegar
2 tsp (10ml) White Wine Vinegar

Ingredients
WHITE WINE VINEGAR (DILUTED WITH WATER TO 5% ACIDITY), POTASSIUM METABISULFITE (A PRESERVATIVE)
May not be a complete representation of the selected category.
keyboard_arrow_down
1/4 tsp onion powder
0.25 tsp (0.6g) Spices, Onion Powder

Daily Limits
net carbs
0.38g of 15g (3%)
Daily Goals
total fat
0.006g of 100g (0%)
keyboard_arrow_down
1 red chili pepper, deseeded and finely chopped
1 pepper (45g) Peppers, Hot Chili, Red, Raw

Daily Limits
net carbs
3.3g of 15g (22%)
Daily Goals
total fat
0.2g of 100g (0%)
keyboard_arrow_down
1 tsp tomato paste
1 tsp (3.1g) Tomatoes, Red, Ripe, Raw, Year Round Average

Daily Limits
net carbs
0.08g of 15g (1%)
Daily Goals
total fat
0.006g of 100g (0%)
keyboard_arrow_down
10 oz. butter
10 oz (283g) Butter, Salted

Daily Limits
net carbs
0.17g of 15g (1%)
Daily Goals
total fat
230g of 100g (230%)
keyboard_arrow_down
1/4 tsp salt
0.25 tsp (1.5g) Salt, Table

keyboard_arrow_down
1/4 tsp pepper
0.25 tsp (0.57g) Spices, Pepper, Black

Daily Limits
net carbs
0.22g of 15g (1%)
Daily Goals
total fat
0.02g of 100g (0%)