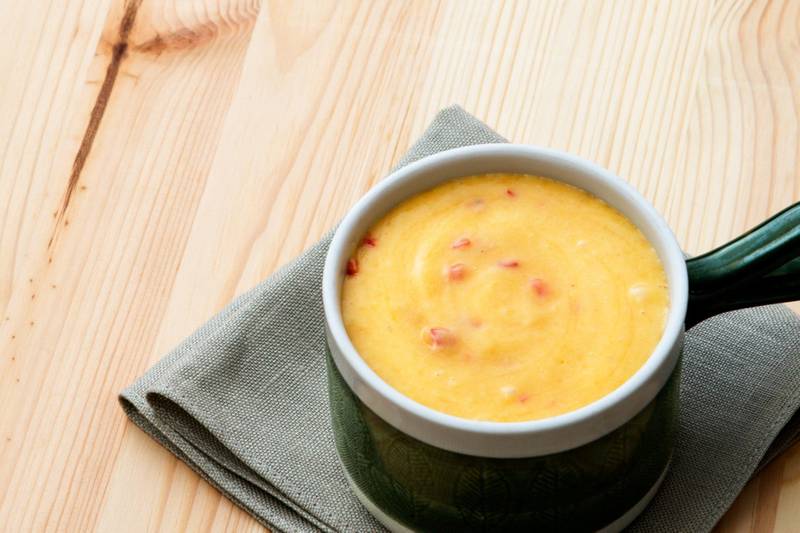 Chili-flavored béarnaise sauce (Low Starch Low Sugar Recipe Analysis)
As an alternative to the classic béarnaise sauce with tarragon, here's a wonderful alternative with chili. Especially delicious with grilled pork and chicken!
Full recipe at www.dietdoctor.com
Ingredients
keyboard_arrow_down
4 egg yolks
4 large (68g) Egg, Yolk, Raw, Fresh

Daily Limits
starchestimated
2.1g of 5g (41%)
total sugar
0.38g of 10g (4%)
keyboard_arrow_down
2 tsp white wine vinegar
2 tsp (10ml) White Wine Vinegar

Daily Limits
total sugar
0g of 10g (0%)
Ingredients
WHITE WINE VINEGAR (DILUTED WITH WATER TO 5% ACIDITY), POTASSIUM METABISULFITE (A PRESERVATIVE)
May not be a complete representation of the selected category.
keyboard_arrow_down
1/4 tsp onion powder
0.25 tsp (0.6g) Spices, Onion Powder

Daily Limits
starchestimated
0.34g of 5g (7%)
total sugar
0.04g of 10g (0%)
keyboard_arrow_down
1 red chili pepper, deseeded and finely chopped
1 pepper (45g) Peppers, Hot Chili, Red, Raw

Daily Limits
starchestimated
0.9g of 5g (18%)
total sugar
2.4g of 10g (24%)
keyboard_arrow_down
1 tsp tomato paste
1 tsp (3.1g) Tomatoes, Red, Ripe, Raw, Year Round Average

Daily Limits
total sugar
0.08g of 10g (1%)
keyboard_arrow_down
10 oz. butter
10 oz (283g) Butter, Salted

Daily Limits
starchestimated
0g of 5g (0%)
total sugar
0.17g of 10g (2%)
keyboard_arrow_down
1/4 tsp salt
0.25 tsp (1.5g) Salt, Table

Daily Limits
total sugar
0g of 10g (0%)
keyboard_arrow_down
1/4 tsp pepper
0.25 tsp (0.57g) Spices, Pepper, Black

Daily Limits
starchestimated
0.22g of 5g (4%)
total sugar
0.004g of 10g (0%)