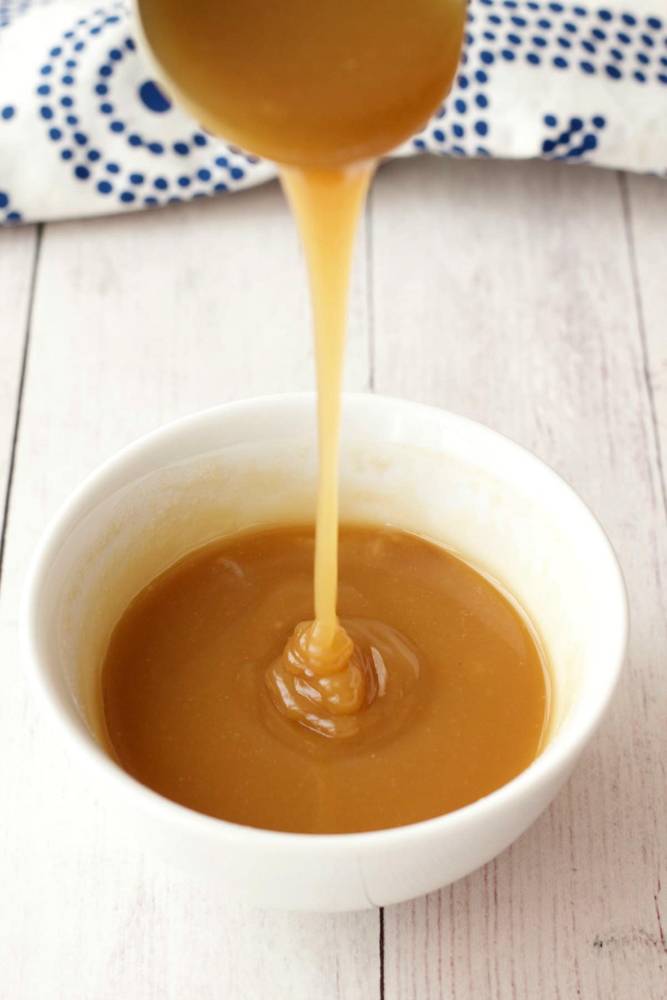 3-Ingredient Vegan Caramel Sauce (Raw Vegan) (Gluten-Free Nightshade-Free Vegan Recipe Analysis)
Fabulous 3-ingredient vegan caramel sauce. This sauce is ready in minutes and is ideal to pour over ice-cream. Vegan, raw and gluten-free.
Full recipe at lovingitvegan.com
Ingredients
keyboard_arrow_down
1/4 cup Coconut Butter (melted)*
0.25 cup (64g) Raw Coconut Butter

Ingredients
ORGANIC RAW COCONUT.
May not be a complete representation of the selected category.
keyboard_arrow_down
1/4 cup Maple Syrup (can also use date syrup, or agave or golden syrup)*
0.25 cup (83g) Sweetener, Syrup, Agave

keyboard_arrow_down
1/2 tsp Vanilla Extract
0.5 tsp (2.1g) Vanilla Extract