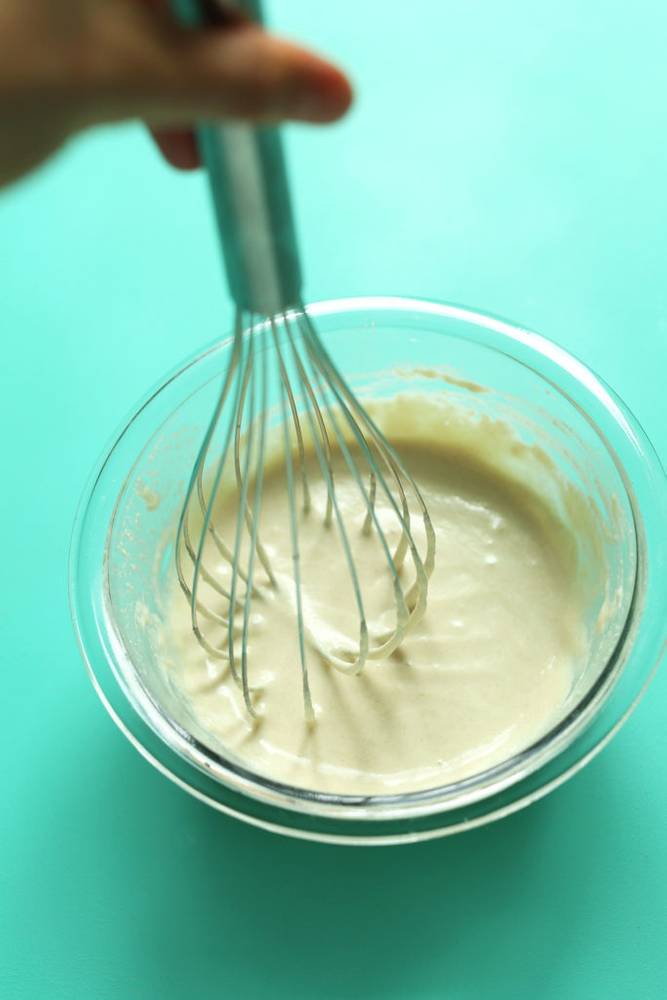 3 Ingredient Tahini Sauce For Everything (Vegan Recipe Analysis)
Creamy, savory tahini sauce with just 3 ingredients! The perfect vegan sauce for falafel, salads, veggie burgers and everything in between!
Full recipe at minimalistbaker.com
Ingredients
keyboard_arrow_down
1/2 cup tahini ((from raw or roasted sesame seeds))
0.5 cup (128g) Raw Tahini Sesame Seed Butter

Ingredients
ORGANIC RAW SESAME SEEDS.
May not be a complete representation of the selected category.
keyboard_arrow_down
1/4 tsp tsp sea salt ((plus more to taste))
0.25 tsp (1.5g) Salt, Table

keyboard_arrow_down
1/4 tsp garlic powder
0.25 tsp (0.78g) Spices, Garlic Powder

keyboard_arrow_down
1/4 cup warm water ((plus more as needed))
0.25 cup (59g) Beverages, Water, Tap, Drinking