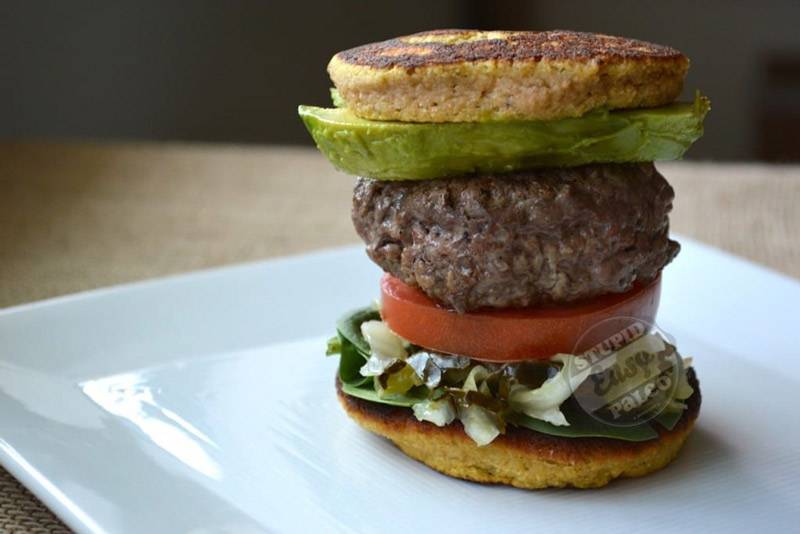 Sweet Plantain Buns (Paleo, Gluten-Free) (Gluten-Free Recipe Analysis)
Sweet plantain buns make for a paleo and gluten-free, fun and healthy alternative when eating grass-fed beef sliders with my your hands!
Full recipe at www.stephgaudreau.com
Ingredients
keyboard_arrow_down
1 large ripe plantain
1 plantain (267g) Plantains, Green, Raw

keyboard_arrow_down
1 egg
1 medium (44g) Egg, Whole, Raw, Fresh

keyboard_arrow_down
3 tbsp coconut flour
3 tbsp (24g) Coconut Flour

Ingredients
ORGANIC COCONUT (CONTAINS COCONUT).
May not be a complete representation of the selected category.
keyboard_arrow_down
1/4 tsp baking powder
0.25 tsp (1.3g) Leavening Agents, Baking Powder, Low-sodium

keyboard_arrow_down
1/4 tsp Pinch sea salt
0.5 g (0.5g) Salt, Table