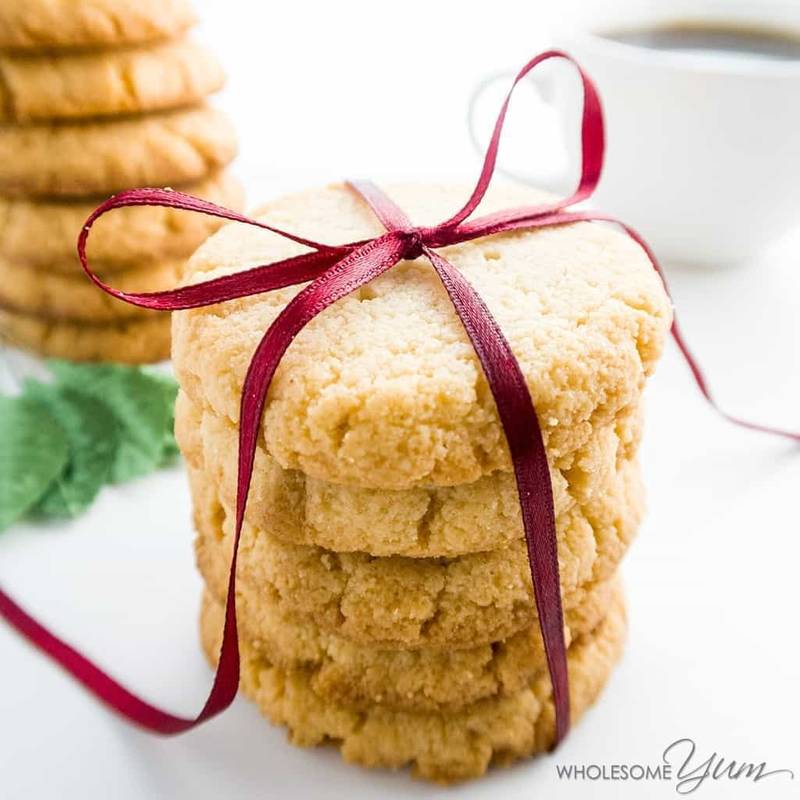 Low Carb Almond Flour Cookies(Gluten-Free Shortbread Cookies) - 4 Ingredients (Gluten-Free Nightshade-Free Vegan Recipe Analysis)
This buttery, low carb almond flour cookieshas 4 ingredients & 1g net carbs each! Keto gluten-free shortbread cookies with almond flour taste like real ones.
Full recipe at www.wholesomeyum.com
Ingredients
keyboard_arrow_down
2 1/2 cups Blanched almond flour
2.5 cup (280g) Blanched Almond Flour

Ingredients
BLANCHED ALMOND FLOUR
May not be a complete representation of the selected category.
keyboard_arrow_down
6 tbsp Butter ((softened; can use coconut oil for dairy-free, but flavor and texture will be different) *)
6 tbsp (82g) Oil, Coconut

keyboard_arrow_down
1/2 cup Erythritol ((or other granular sweetener of choice)**)
0.5 cup (96g) 100% Pure Erythritol Crystals

keyboard_arrow_down
1 tsp Vanilla extract
1 tsp (4.2g) Vanilla Extract