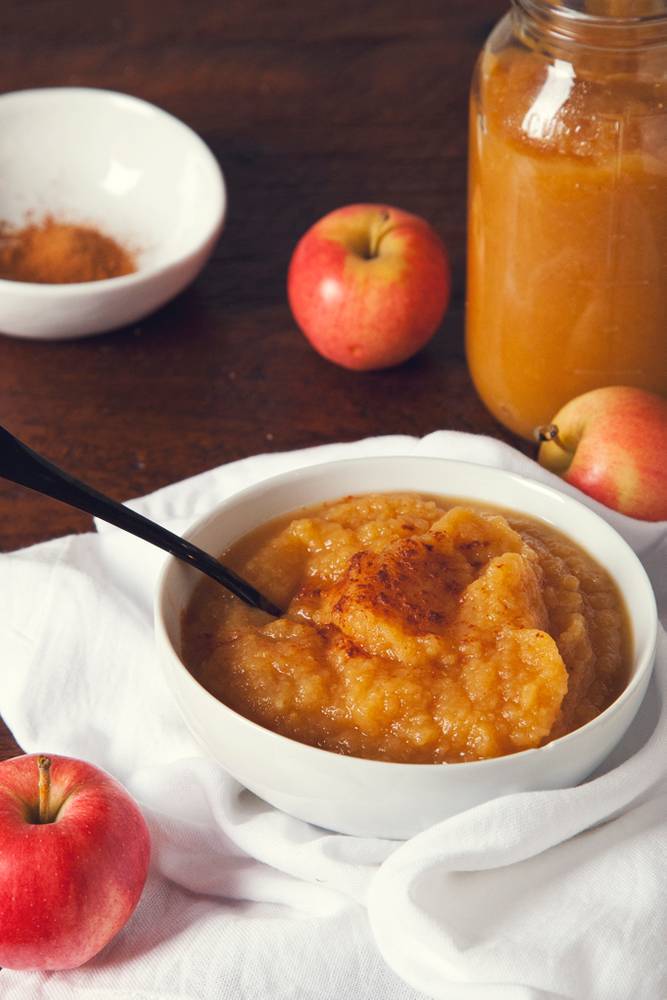 15-Minute Healthy Applesauce (No Added Sugar) (Overcoming MS Diet Inspired Recipe Analysis)
4 ingredients and 15 minutes; homemade applesauce doesn't get much easier (or delicious) than this! This is applesauce you'll be very happy to have at your holiday table or as a lighter, wholesome dessert any day.
Full recipe at www.picklesnhoney.com
Ingredients
keyboard_arrow_down
5 pounds organic apples, peeled, cored and sliced ¼ inch thick
5 pounds (2268g) Rose-apples, Raw

keyboard_arrow_down
¾ cup apple cider (or apple juice)
0.75 cup (180ml) Apple Cider Juice

Daily Limits
saturated fat
0g of 3g (0%)
Ingredients
APPLE JUICE.
May not be a complete representation of the selected category.
keyboard_arrow_down
1 teaspoon cinnamon (optional)
1 tsp (2.6g) Spices, Cinnamon, Ground

Daily Limits
saturated fat
0.009g of 3g (0%)
keyboard_arrow_down
juice of 1 medium lemon
1 lemon yields (48g) Lemon Juice, Raw

Daily Limits
saturated fat
0.02g of 3g (1%)