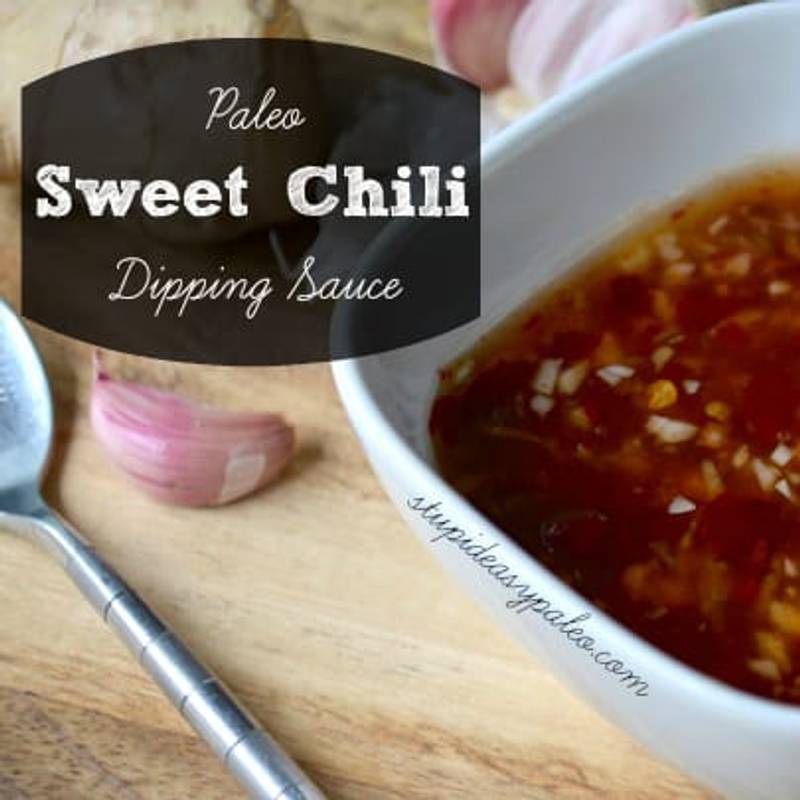 Paleo Sweet Chili Dipping Sauce (Swank Diet Inspired Recipe Analysis)
Paleo Sweet Chili Dipping Sauce is the perfect topping for chicken and broccoli or any simple meal. Made with honey. See thenow!
Full recipe at www.stephgaudreau.com
Ingredients
keyboard_arrow_down
5 tbsp white wine vinegar
5 tbsp (75ml) White Wine Vinegar

Daily Limits
saturated fat
0g of 3g (0%)
Ingredients
WHITE WINE VINEGAR (DILUTED WITH WATER TO 5% ACIDITY), POTASSIUM METABISULFITE (A PRESERVATIVE)
May not be a complete representation of the selected category.
keyboard_arrow_down
2 cloves garlic (minced)
2 clove (6g) Garlic, Raw

Daily Limits
saturated fat
0.005g of 3g (0%)
keyboard_arrow_down
2 tbsp honey
2 tbsp (42g) Honey

Daily Limits
saturated fat
0g of 3g (0%)
keyboard_arrow_down
2 tsp chopped red chilis or 1 small mild red chili (minced finely)
2 tsp (6.3g) Peppers, Hot Chili, Red, Raw

Daily Limits
saturated fat
0.003g of 3g (0%)
keyboard_arrow_down
1 tsp arrowroot powder
1 tsp (2.5g) Arrowroot, Raw

Daily Limits
saturated fat
0.00098g of 3g (0%)
keyboard_arrow_down
1 tsp grated ginger
1 tsp (2g) Ginger Root, Raw

Daily Limits
saturated fat
0.004g of 3g (0%)
keyboard_arrow_down
1/4 tsp salt
0.25 tsp (1.5g) Salt, Table

Daily Limits
saturated fat
0g of 3g (0%)
keyboard_arrow_down
1/4 tsp cayenne pepper (optional)
0.25 tsp (0.45g) Spices, Pepper, Red Or Cayenne

Daily Limits
saturated fat
0.01g of 3g (0%)