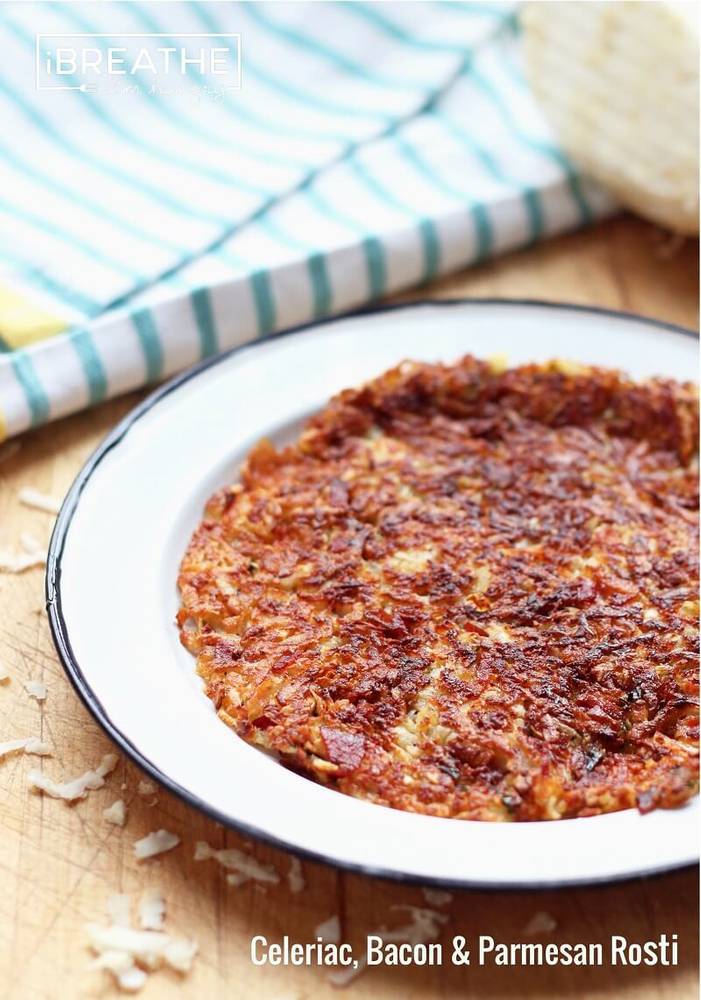 Low Carb Celeriac, Bacon & Parmesan Rosti (Nightshade-Free Recipe Analysis)
This is a delicious, crispy low carb pancake that makes a wonderful side dish to any meal, including breakfast! You can customize the flavors with other add ins too!
Full recipe at www.ibreatheimhungry.com
Ingredients
keyboard_arrow_down
2 Tbsp chopped bacon, raw
2 fruit without refuse (6.4g) Longans, Raw

keyboard_arrow_down
1 Tbsp butter
1 tbsp (14g) Butter, Salted

keyboard_arrow_down
2 tsp olive oil
2 tsp (9g) Oil, Olive, Salad Or Cooking

keyboard_arrow_down
1 cup shredded raw Celeriac
1 cup (156g) Celeriac, Raw

keyboard_arrow_down
1 tsp chopped fresh parsley
1 tsp (1.3g) Parsley, Fresh

keyboard_arrow_down
2 Tbsp grated Parmesan cheese
2 tbsp (10g) Cheese, Parmesan, Shredded

keyboard_arrow_down
1/2 tsp kosher salt
0.5 tsp (0.5g) Kosher Salt

Ingredients
NATURAL SICILIAN MEDITERRANEAN SEA SALT.
May not be a complete representation of the selected category.
keyboard_arrow_down
1/8 tsp ground black pepper
0.13 tsp (0.29g) Spices, Pepper, Black

keyboard_arrow_down
1/4 tsp garlic powder
0.25 tsp (0.78g) Spices, Garlic Powder