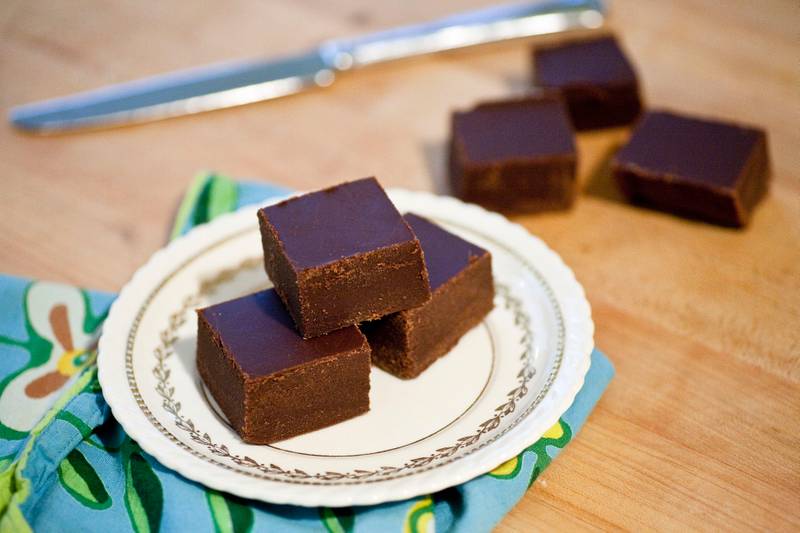 Easy Sugar-Free Chocolate Peanut Butter Fudge (Nightshade-Free Vegan Recipe Analysis)
A low-carb sugar-free fudge is so easy to make—no baking, and it is so good! Melt the chocolate and mix the ingredients together. You're done!
Full recipe at www.verywellfit.com
Ingredients
keyboard_arrow_down
8 ounces unsweetened chocolate squares
8 ounces (227g) Baking Chocolate, Unsweetened, Squares

keyboard_arrow_down
1 cup smooth peanut butter
1 cup (288g) Peanut Butter, Smooth, Reduced Fat

keyboard_arrow_down
4 tablespoons powdered stevia
4 tbsp (56g) Stevia Sweetener

Ingredients
ERYTHRITOL, DEXTROSE WITH MALTODEXTRIN, REBIANA, NATURAL FLAVORS.
May not be a complete representation of the selected category.
keyboard_arrow_down
1/2 teaspoon vanilla extract
0.5 tsp (2.1g) Vanilla Extract

keyboard_arrow_down
1/4 teaspoon salt
0.25 tsp (1.5g) Salt, Table