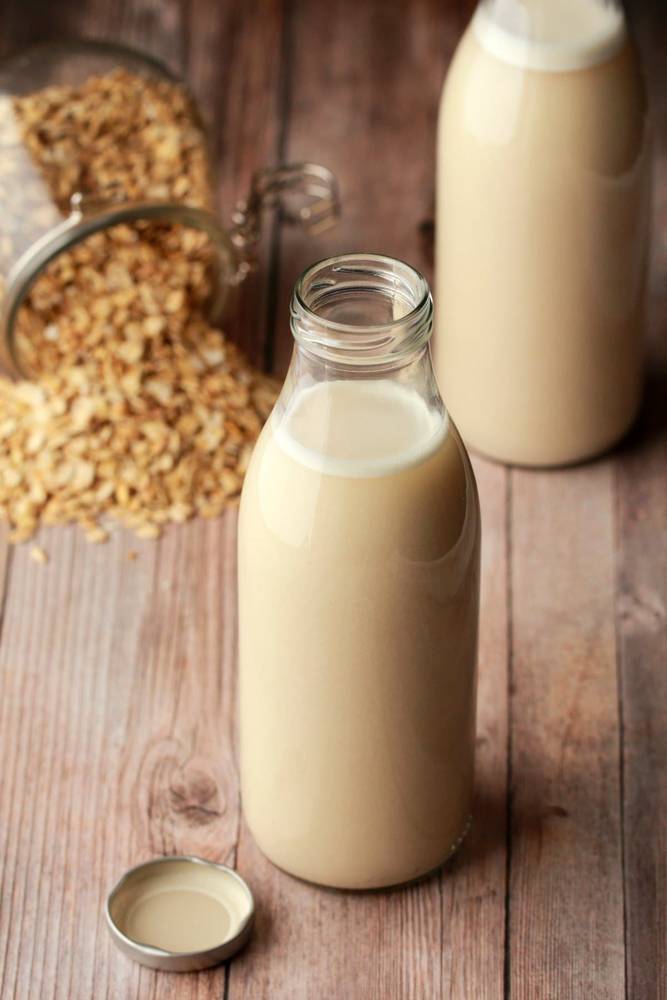 Homemade Oat Milk - Creamy and Delicious! (Vegan Recipe Analysis)
Creamy and delicious oat milk! This homemade oat milkis 5 easy ingredients, ready in minutes, and delicious in tea or coffee or poured over cereal.
Full recipe at lovingitvegan.com
Ingredients
keyboard_arrow_down
1 cup (90g) Rolled Oats
90 g (90g) Rolled Oats

Ingredients
ROLLED OATS.
May not be a complete representation of the selected category.
keyboard_arrow_down
4 cups (960ml) Water
4 cup (947g) Beverages, Water, Tap, Drinking

keyboard_arrow_down
1/4 tsp Salt
0.25 tsp (1.5g) Salt, Table

keyboard_arrow_down
2 Tbsp Maple Syrup
2 tbsp (40g) Syrups, Maple

keyboard_arrow_down
1 tsp Vanilla Extract
1 tsp (4.2g) Vanilla Extract