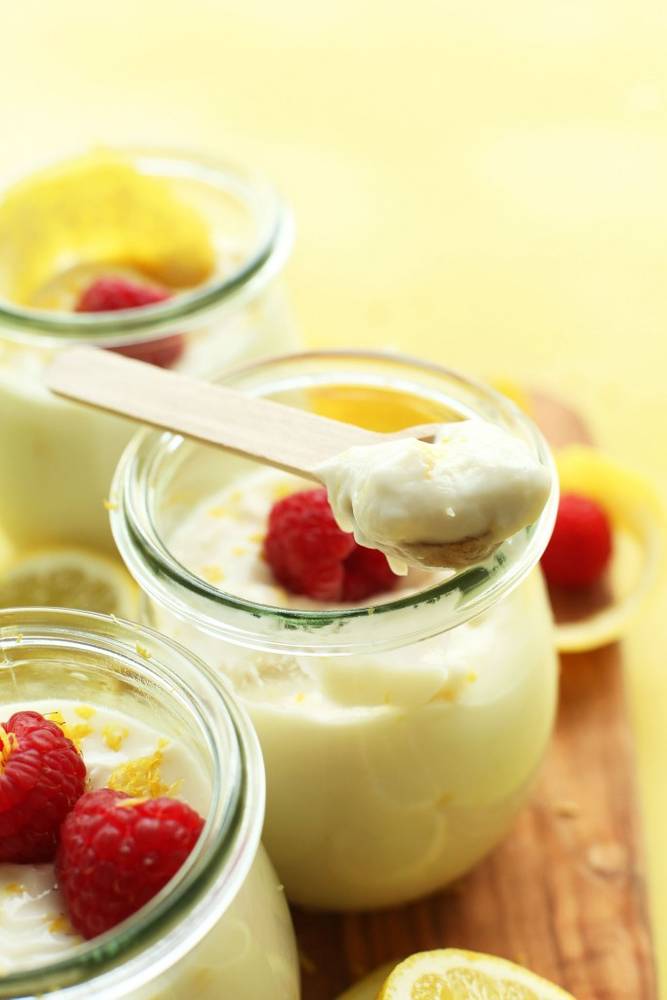 Vegan Lemon Curd (Nightshade-Free Recipe Analysis)
EASY vegan lemon curd with just 5 ingredients and 1 pot required! Creamy, perfectly tart, naturally sweetened! Enjoy straight from the jar, or add to waffles, pancakes, and baked goods!
Full recipe at minimalistbaker.com
Ingredients
keyboard_arrow_down
1 14-ounce can coconut cream*
14 ounce (397g) Nuts, Coconut Cream, Canned, Sweetened

keyboard_arrow_down
2 Tbsp lemon zest
2 tbsp (12g) Lemon Peel, Raw

keyboard_arrow_down
1/2 cup lemon juice
0.5 cup (122g) Lemon Juice, Raw

keyboard_arrow_down
2 Tbsp arrowroot starch
2 tbsp (16g) Raw Foods Arrowroot Starch

Ingredients
ARROWROOT STARCH.
May not be a complete representation of the selected category.
keyboard_arrow_down
1-2 Tbsp maple syrup ((plus more to taste))
1 tbsp (20g) Syrups, Maple