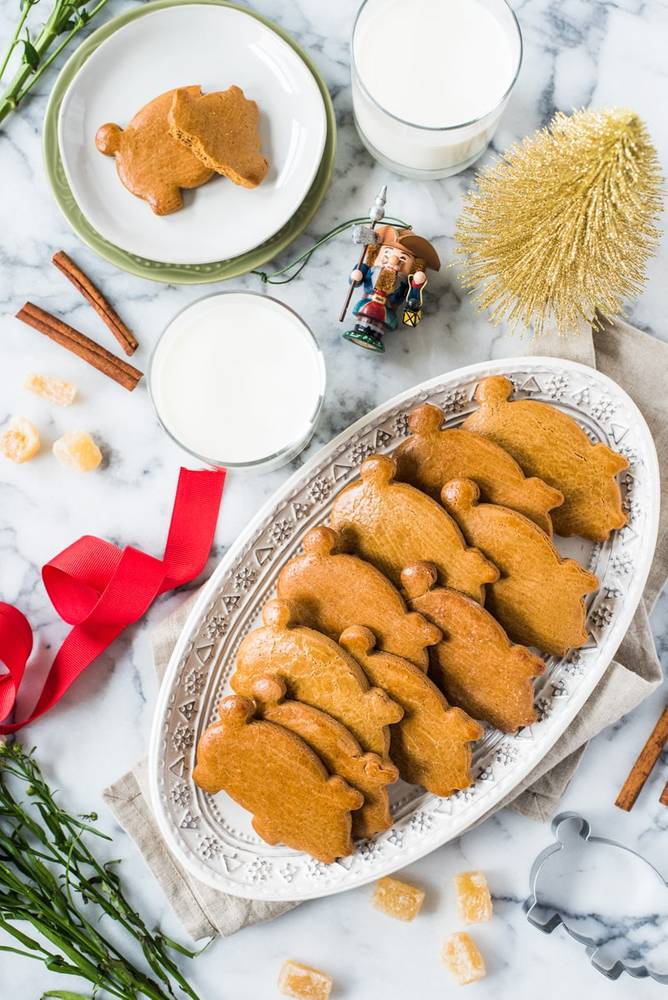 Marranitos (Mexican Gingerbread Pigs) (Nightshade-Free Recipe Analysis)
Marranitos (Mexican Gingerbread Pigs) are a pan dulce, or sweet bread, flavored with molasses and commonly found in Mexican bakeries. Best served with a cup of milk or coffee and eaten on weekend mornings!
Full recipe at www.isabeleats.com
Ingredients
keyboard_arrow_down
1/2 cup unsalted butter, (softened (about 1 stick))
0.5 cup (114g) Butter, Without Salt

keyboard_arrow_down
1 cup dark brown sugar, (packed)
1 cup (144g) Sugars, Brown

keyboard_arrow_down
2 large eggs
2 large (100g) Egg, Whole, Raw, Fresh

keyboard_arrow_down
3/4 cup unsulfured molasses
0.75 cup (253g) Molasses

keyboard_arrow_down
1/4 cup milk
0.25 cup (61g) Milk, Whole, 3.25% Milkfat, With Added Vitamin D

keyboard_arrow_down
1 1/2 teaspoons vanilla extract
1.5 tsp (6.3g) Vanilla Extract

keyboard_arrow_down
5 cups all-purpose flour
5 cup (600g) All Purpose Flour

Ingredients
BLEACHED WHEAT FLOUR MALTED BARLEY FLOUR, NIACIN, IRON, THIAMINE MONONITRATE, RIBOFLAVIN, FOLIC ACID.
May not be a complete representation of the selected category.
keyboard_arrow_down
2 tsp ground ginger
2 tsp (3.6g) Spices, Ginger, Ground

keyboard_arrow_down
1 1/2 teaspoons baking soda
1.5 tsp (6.9g) Leavening Agents, Baking Soda

keyboard_arrow_down
1 1/2 teaspoons ground cinnamon
1.5 tsp (3.9g) Spices, Cinnamon, Ground