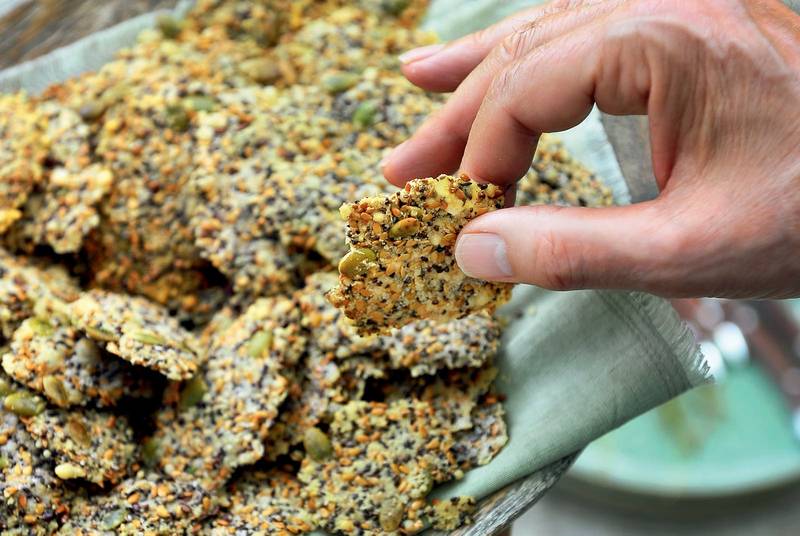 Parmesan chips (Nightshade-Free Recipe Analysis)
Take your chips to the next level in a few minutes with one of Pascale Naessens' most popular snack recipes. All you need is Parmesan cheese and your favorite seeds and you're good to go! Scrumptious and easy to prepare, low-carb snacking has never been cheesier, crispier or crunchier!
Full recipe at www.dietdoctor.com
Ingredients
keyboard_arrow_down
2/3 cup parmesan cheese, grated
0.67 cup (53g) Cheese, Parmesan, Shredded

keyboard_arrow_down
2/3 oz. chia seeds
0.67 oz (19g) Chia Seed

Ingredients
CHIA SEED
May not be a complete representation of the selected category.
keyboard_arrow_down
2/3 oz. flaxseed
0.67 oz (19g) Seeds, Flaxseed

keyboard_arrow_down
2/3 oz. pumpkin seeds
0.67 oz (19g) Seeds, Pumpkin And Squash Seed Kernels, Dried