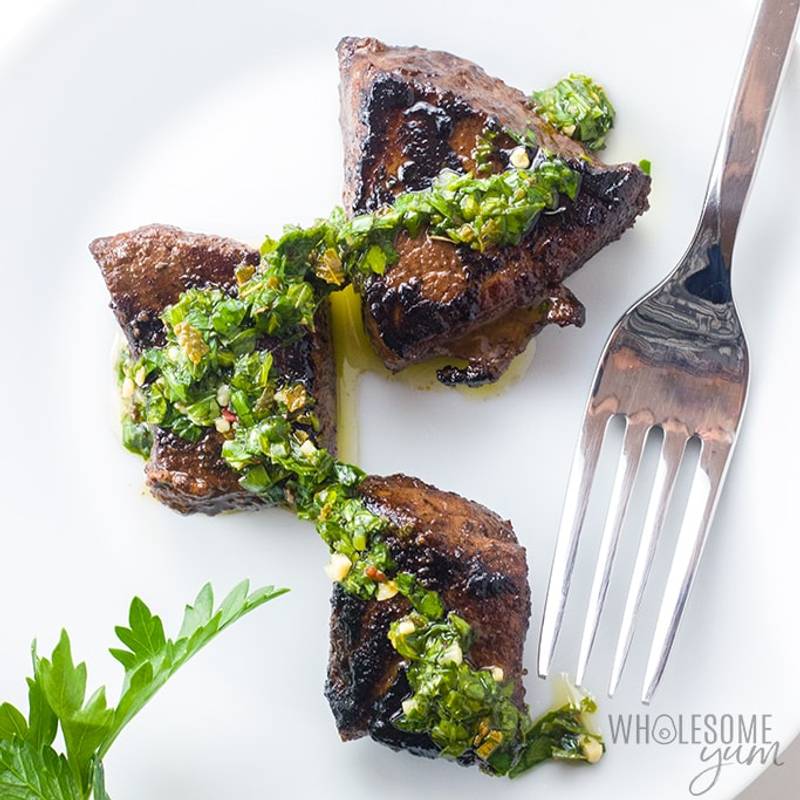 The Best Steak Bites Appetizerwith Chimichurri Dipping Sauce (Nightshade-Free Recipe Analysis)
A super easy steak bites appetizer! This flavorful steak biteswith chimichurri sauce is quick and easy to make with just 4 common ingredients.
Full recipe at www.wholesomeyum.com
Ingredients
keyboard_arrow_down
3 tbsp Olive oil
3 tbsp (41g) Oil, Olive, Salad Or Cooking

keyboard_arrow_down
1 tbsp Balsamic vinegar
1 tbsp (16g) Vinegar, Balsamic

keyboard_arrow_down
1/2 tsp Garlic powder
0.5 tsp (1.6g) Spices, Garlic Powder

keyboard_arrow_down
1 tsp Sea salt
1 tsp (6g) Salt, Table

keyboard_arrow_down
1/4 tsp Black pepper
0.25 tsp (0.57g) Spices, Pepper, Black

keyboard_arrow_down
1 lb Beef sirloin ((cut into 1.5-inch pieces; can also use New York Strip, ribeye or beef tenderloin))
1 lb (454g) Beef Sirloin

Ingredients
BEEF SIRLOIN, SEASONING (SEA SALT, CRACKER BLACK PEPPER, LEMON PEEL, DRIED ONION, DRIED GARLIC).
May not be a complete representation of the selected category.