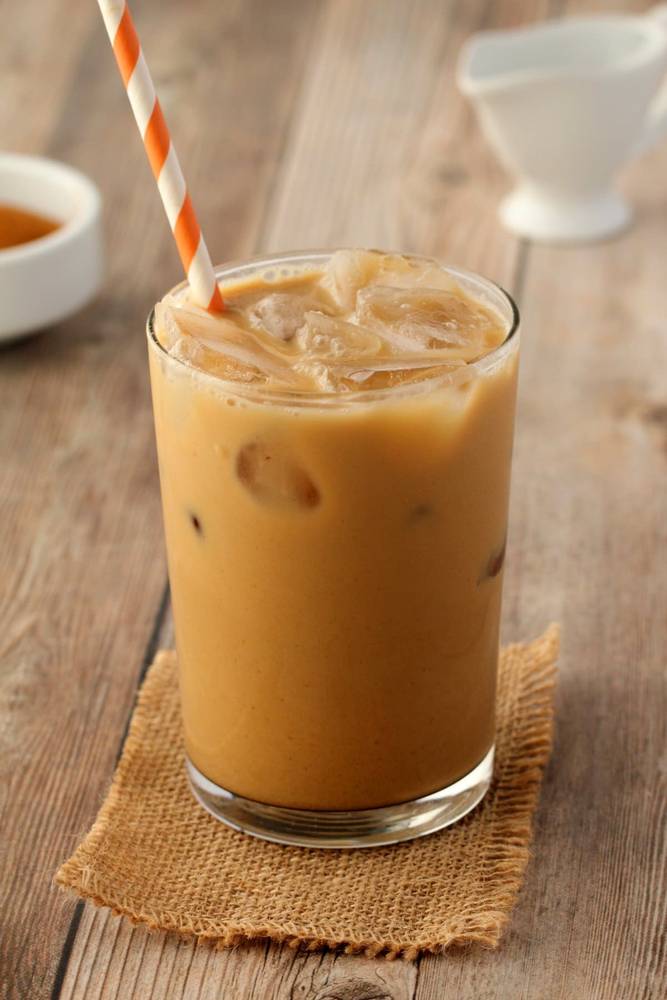 Vegan Iced Coffee (Gluten-Free Recipe Analysis)
Creamy and smooth vegan iced coffee, 3 easy ingredients and a super easy method to a delicious, ice cold and refreshing drink that will seriously please your tastebuds.
Full recipe at lovingitvegan.com
Ingredients
keyboard_arrow_down
2 tsp Instant Espresso Powder*
2 tsp (4g) Instant Espresso Powder

Ingredients
100% COFFEE.
May not be a complete representation of the selected category.
keyboard_arrow_down
1 cup (240ml) Hot Water
1 cup (237g) Beverages, Water, Tap, Drinking

keyboard_arrow_down
3 Tbsp Vegan Condensed Milk*
3 tbsp (57g) Milk, Canned, Condensed, Sweetened