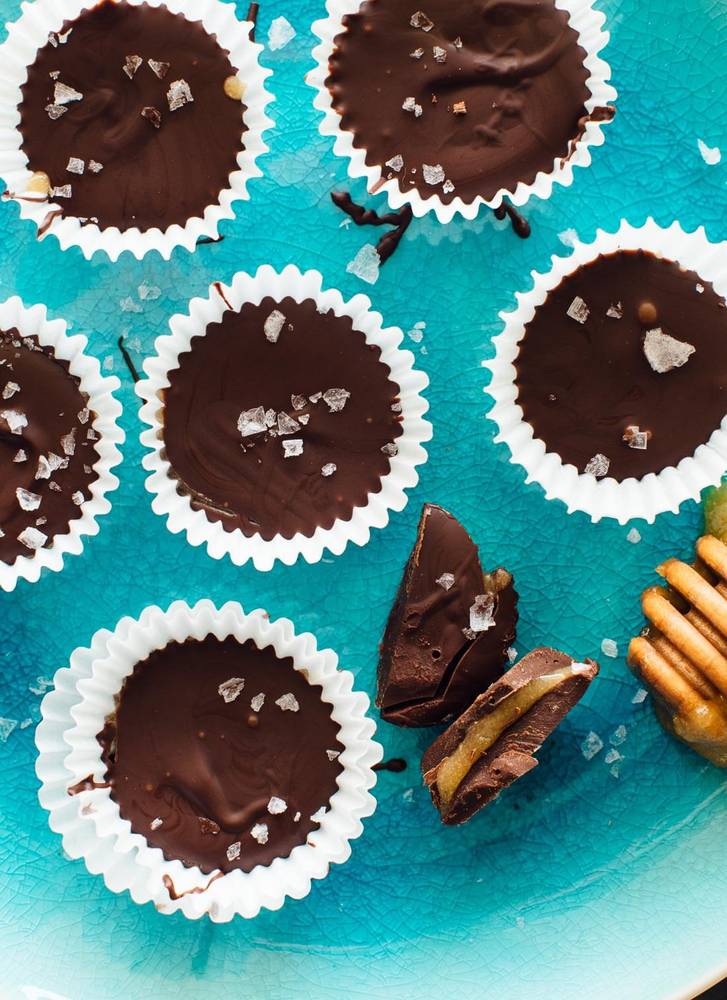 Chocolate Peppermint Cups (Gluten-Free Recipe Analysis)
Delicious honey-sweetened chocolate peppermint cups! These dark chocolate treats are fun and easy to make.yields 12 to 15 mini peppermint cups; multiply if necessary (you'll need that many mini cupcake liners—look for them in the baking aisle).
Full recipe at cookieandkate.com
Ingredients
keyboard_arrow_down
2 tablespoons raw honey
2 tbsp (42g) Honey

keyboard_arrow_down
1/4 teaspoon peppermint extract
0.25 tsp (1.1g) Vanilla Extract

keyboard_arrow_down
1 cup dark chocolate (I used 6 ounces dark chocolate chips)
6 ounces (170g) Baking Chocolate, Unsweetened, Squares

keyboard_arrow_down
1/4 tsp Flaky sea salt, for sprinkling
0.25 tsp (1.5g) Sea Salt Flakes

Ingredients
SEA SALT FLAKES WITH NO ADDITIVES
May not be a complete representation of the selected category.