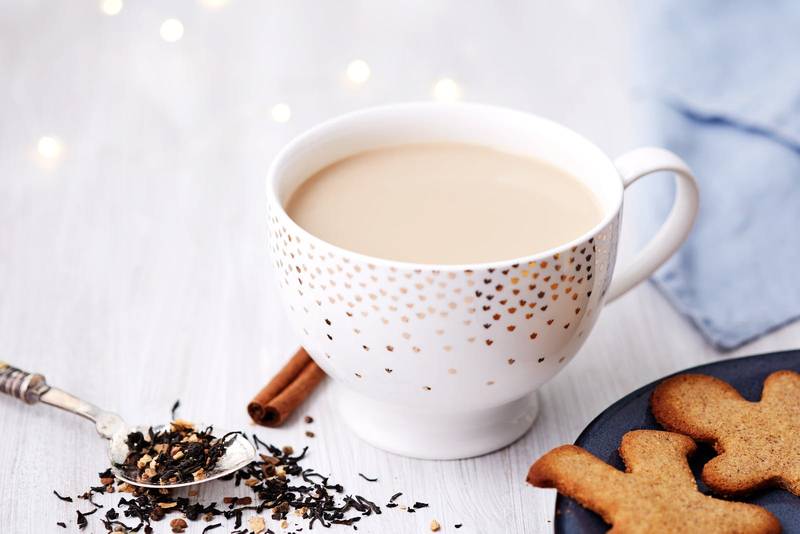 Keto Chai latte (No Starch Recipe Analysis)
Spice up your mug with this warm and fragrant classic. Chai tea, served as a keto style latte, is perfect for the colder months. You'll love this creamy blend.
Full recipe at www.dietdoctor.com
Ingredients
keyboard_arrow_down
1 tbsp chai tea
1 tbsp (1g) Chai Tea

Ingredients
Assam Black Tea, Ginger Root*, Clove Bud*, Cardamom Seed*, Cassia Bark (Cinnamon)*, Anise Seed*.
May not be a complete representation of the selected category.
keyboard_arrow_down
2 cups water
2 cup (474g) Beverages, Water, Tap, Drinking

keyboard_arrow_down
1/3 cup heavy whipping cream
0.33 cup (40g) Cream, Fluid, Heavy Whipping

Daily Limits
starchestimated
0g of 1g (0%)